Welcome to the Ajijic Book Club
The focus of the Ajijic Book Club is exclusively on nonfiction books. Members may review and discuss books on all subjects and for any time period. The Ajijic Book Club also provides members with opportunities for socializing.
In a world of growing polarization and conflict, the members of the Ajijic Book Club, in a spirit of celebrating the oneness of humanity, seek to engage in civil dialogue with each other especially when confronted by deeply held opposing views.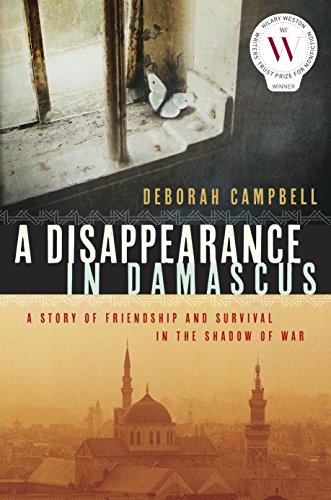 from amazon.com
Winner of the Hilary Weston Writers' Trust Prize for Non-Fiction.
In the midst of an unfolding international crisis, the renowned journalist Deborah Campbell finds herself swept up in the mysterious disappearance of Ahlam, her guide, "fixer," and friend. Her frank, personal account of her journey to rescue her, and the triumph of friendship and courage over terrorism, is as riveting as it is illuminating. 
The story begins in 2007 when Deborah Campbell travels undercover to Damascus to report on the exodus of Iraqis into Syria following the overthrow of Saddam Hussein. There she meets and hires Ahlam, a refugee working as a "fixer"—providing Western media with trustworthy information and contacts to help get the news out. Ahlam, who...
Author: Deborah Campbell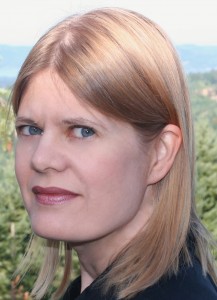 Deborah Campbell is an award-winning writer known for combining culturally immersive fieldwork with literary journalism in places such as Iran, Syria, Lebanon, Jordan, Egypt, Qatar, the UAE, Israel, Palestine, Cuba, Mexico and Russia. Her work has appeared in Harper's, the Economist, Foreign Policy, the Guardian, New Scientist, Ms., and other publications. Her writing has been published in 11 countries and six languages. Her latest book, A Disappearance in Damascus, won the 2016 Hilary Weston Writers' Trust Prize, Canada's largest literary award for nonfiction. The jury citation called it "a riveting tale of courage, loss, love, and friendship." It also won the Freedom to Read Award and the Hubert Evans Prize.
<...
- Seek first to understand, then to be understood. -
Stephen Covey