White Rage: The Unspoken Truth of Our Racial Divide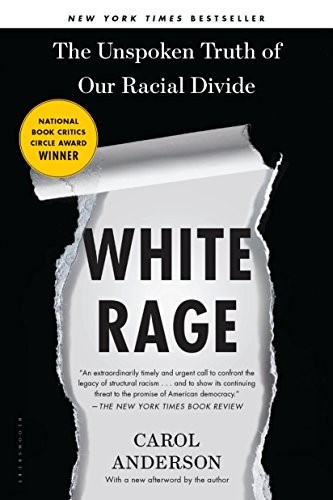 from amazon.com
From the Civil War to our combustible present, acclaimed historian Carol Anderson reframes our continuing conversation about race, chronicling the powerful forces opposed to black progress in America.
As Ferguson, Missouri, erupted in August 2014, and media commentators across the ideological spectrum referred to the angry response of African Americans as "black rage," historian Carol Anderson wrote a remarkable op-ed in The Washington Post suggesting that this was, instead, "white rage at work. With so much attention on the flames," she argued, "everyone had ignored the kindling."
Since 1865 and the passage of the Thirteenth Amendment, every time African Americans have made advances towards full participation in our democracy, white reaction has fueled a deliberate and relentless rollback of their gains. The end of the Civil War and Reconstruction was greeted with the Black Codes and Jim Crow; the Supreme Court's landmark 1954 Brown v. Board of Education decision was met with the shutting down of public schools throughout the South while taxpayer dollars financed segregated white private schools; the Civil Rights Act of 1964 and Voting Rights Act of 1965 triggered a coded but powerful response, the so-called Southern Strategy and the War on Drugs that disenfranchised millions of African Americans while propelling presidents Nixon and Reagan into the White House, and then the election of America's first black President, led to the expression of white rage that has been as relentless as it has been brutal.
Carefully linking these and other historical flashpoints when social progress for African Americans was countered by deliberate and cleverly crafted opposition, Anderson pulls back the veil that has long covered actions made in the name of protecting democracy, fiscal responsibility, or protection against fraud, rendering visible the long lineage of white rage. Compelling and dramatic in the unimpeachable history it relates, White Rage will add an important new dimension to the national conversation about race in America.
https://www.amazon.com/White-Rage-Unspoken-Racial-Divide-ebook/dp/B01D1RUOJU
Author: Carol Anderson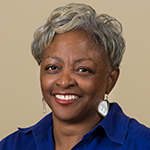 Carol Anderson is Charles Howard Candler Professor of African American Studies at Emory University. Professor Anderson's research and teaching focus on public policy; particularly the ways that domestic and international policies intersect through the issues of race, justice and equality in the United States.
Professor Anderson is the author of Eyes Off the Prize: The United Nations and the African-American Struggle for Human Rights, 1944-1955, which was published by Cambridge University Press and awarded both the Gustavus Myers and Myrna Bernath Book Awards.  In her second monograph, Bourgeois Radicals: The NAACP and the Struggle for Colonial Liberation, 1941-1960, also published by Cambridge, Professor Anderson uncovered the long-hidden and important role of the nation's most powerful civil rights organization in the fight for the liberation of peoples of color in Africa and Asia. Professor Anderson's most recent work, White Rage: The Unspoken Truth of Our Nation's Divide, published by Bloomsbury, is a New York Times Bestseller, Race and Civil Rights of August 2016, and was a New York Times Editor's Pick for July 2016. In March 2017, it won the National Book Critics Circle Award for criticism. 
Her research has garnered substantial fellowships and grants from the American Council of Learned Societies, the Ford Foundation, National Humanities Center, Harvard University's Charles Warren Center, the Committee on Institutional Cooperation (The Big Ten and the University of Chicago), and the Gilder Lehrman Institute of American History.
She has also served on working groups dealing with race, minority rights, and criminal justice at Stanford's Center for Applied Science and Behavioral Studies, the Aspen Institute, and the United Nations.  Her op-ed in the Washington Post was the most shared for the newspaper in 2014.
Professor Anderson has received numerous teaching awards, including the Crystal Apple Award for Excellence in Undergraduate Education, William T. Kemper Fellowship for Teaching Excellence, the Mizzou Class of '39 Outstanding Faculty Award, the Most Inspiring Professor Award from the Athletic Department, the Gold Chalk Award for Outstanding Graduate Teaching, and the Provost's Teaching Award for Outstanding Junior Faculty.
Professor Anderson was a member of the U.S. State Department's Historical Advisory Committee and is currently on the Board of Directors of the National Economic and Social Rights Initiative.
She is a Phi Beta Kappa graduate of Miami University, where she earned bachelor's and master's degrees in Political Science, International Relations, and History. She earned her Ph.D. in history from The Ohio State University.
http://aas.emory.edu/home/people/faculty/anderson-carol.html
Reviewed by: Karl Homann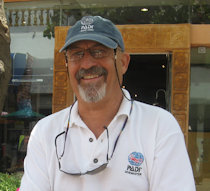 Reviewed 5/14/2018
White Rage is a searing piece of investigative scholarship with pages and pages of end notes and an extensive index, a textbook, really, that ought to be mandatory reading in all social science classes in US schools and colleges.
Anderson starts her book with the story of Amadou Diallo, a West African immigrant, who, stepping out of his apartment building in New York, was mowed down in a hail of NYPD bullets on February 4, 1999. Ex-mayor Rudi Giuliani ignored the facts and glibly explained on a news show that the NYPD was the "most restrained and best-behaved police… you could imagine."
But Anderson did not buy it: forty-one bullets fired, with nineteen hitting their target was not the modus operandi of a "restrained" police force.
"There obviously was so much more going on here with Amadou Diallo's death than was actually discussed throughout the media… and more than even the outraged discussions in the beauty… and barber shops managed to pinpoint. Only I didn't know what to call it…"   
15 years later, in August 2014, after Ferguson, Missouri went up in flames, it came to her. The discussion overwhelmingly focussed on "black" rage, but then it occurred to her in an epiphany: "What was really at work here was white rage."
In the remaining chapters of her book, Anderson lays bare the myths and mantra about "a culture of black poverty that devalues education, hard work, family and ambition… All [of which] have been disproved but remain foundational in American folklore". Furthermore, she exposes "a slew of Supreme Court decisions [that have eviscerated] the Thirteenth, Fourteenth, and Fifth Amendments" of the US constitution.
"White rage is not about visible violence, but rather works its way through the courts, the legislature, and government bureaucracies…. White rage doesn't have to wear white sheets, burn crosses… Working the halls of powers, it can achieve its ends far more effectively, far more destructively… The trigger for white rage… is black advancement."
"… white rage has undermined democracy, warped the Constitution, weakened the nation's ability to compete economically, squandered billions… on baseless incarceration, rendered an entire region sick and poor and woefully undereducated, and left cities nothing less than decimated."
"… that is the unspoken truth of our racial divide."
The lynching may have stopped, with the last one recorded in Monroe, Ga., where, in 1946, a white mob lynched two African American couples, one of the women being pregnant, later described as "the most vicious lynching to stain our national record", which to this day remains unresolved.
But the "social terrorism," as Anderson correctly calls it, has not, what with police being called on two black men in a Philadelphia Starbucks for loitering while waiting for a friend, or the CNN report of three black women being swarmed by police officers as they were leaving an Airbnb they had rented in Rialto, California, after someone called the police on them thinking they were burglars. Or a black activist being jailed for a comment on Facebook. And, of course, the routine shootings of unarmed black men by trigger-happy police.
Most pernicious were and continue to be the slight-of-hand, subtle maneuvers of voter suppression by state governments, sanctioned or "willfully ignored" by the courts: such as mercilessly applying voter ID legislation (Pennsylvania, Texas, Wisconsin), making one million student IDs ineligible – while concealed weapons permits were valid (Texas), requiring birth certificates or passports, social security numbers, proof of residence, bank statements or utility bills (Georgia), requiring government-issued photo IDs but then proceeding to close the Department of Motor Vehicles in Democratic voter areas, while extending the hours in Republican strongholds (Gov. Scott Walker in Wisconsin), and on and on it goes… all in the name of preventing "rampant voter fraud", which, between 2002 and 2005 in the Bush campaign, for instance, amounted to roughly .00000013 percent of the tallied ballots.  
James Madison, fourth U.S. President (1809 - 1871), the "Father of the Constitution", called chattel slavery America's "original sin," and his predecessor (1801-1809) and slave owner Thomas Jefferson wrote, "I tremble for my country when I reflect that God is just: that his justice cannot sleep for ever." His solution was to send thousand of blacks back Africa, to Liberia (with its capital ironically called "Freetown").
And Mr. Lincoln, the "Great Emancipator", said, "I am not, nor ever have been, in favor of bringing about in any way the social and political equality of the white and black races." His solution? Expulsion of blacks to Chiriqui, "a resource-poor area of what is now Panama".  In fact, In August 1862, "he lectured five black leaders whom he had summoned to the White House, that it was their duty, given what their people had done to the United States, to accept the exodus… telling them, "But for your race among us there could be no war."
Anderson has the correct rebuttal to such an asinine comment: "As to just how and why 'your race' came to be 'among us,' Lincoln conveniently ignored."
That was then, but in her chapter, How to Unelect a Black President, the author takes us to the modern-day United States. Is it any better? No. Not if the goal, as one Mitt Romney supporter expressed in 2012, was to "put the white back in the White House."
In her YouTube video interview with Democracynow.org, entitled "Emory Professor Carol Anderson on _White Rage_ The Unspoken Truth of Our Racial Divide_", Professor Anderson leaves no doubt that "white rage", rather than "economic anxiety", as promulgated by political pundits, was the reason for the election of Donald Trump.
"Barack Obama's election was a catalyst for a level of voter suppression activities that had not been seen so clearly or disturbingly in decades." Again, sanctioned by the Supreme Court, in Shelby County v. Holder (2013), Chief Justice John Roberts and four other justices, including the lone black justice on the court, Clarence Thomas, "treated the rationale for the Voting Rights Act as now obsolete." As a result, Arizona, Arkansas, Florida, Iowa, Kansas, Mississippi, North Carolina, Texas and Virginia "all passed a compendium of voter suppression laws."
In addition, "the vitriol heaped on Obama was simply unprecedented." To quote Rudy Giuliani: "I do not believe that the president loves America". Or, John Sununu, former New Hampshire governor wished that "this president would learn to be American." One New Hampshire police commissioner was observed sitting in a local diner glaring at the TV and calling Obama a "fucking nigger." And then there is Ferguson, Missouri, where the second in command of the police exchanged an e-mail with his lieutenant and a court official, which depicted Barack Obama as "a chimpanzee."
Furthermore, "racially motivated threats" to Obama's life, went up 400 percent in his first year in office alone, "as compared to one of the least popular presidents", George W. Bush.  
Carol Anderson ends her courageous book on a positive note with imaginary scenarios, but for now, white tribalism is on the rise around the world. Perhaps, what's really behind the "white rage" is fear, the fear of losing their dominance to the "browning" of people, which predicts that whites will lose their majority in a few short years, or a couple of decades at most.
"We shouldn't have to image", she writes. "This is the moment now when all of us – black, white, Latino, Native and Asian American – must step out of the shadow of white rage, deny its power, understand [and acknowledge] its unseemly goals, and refuse to be seduced by its buzzwords, dog whistles, and sophistry. This is when we choose a different future."  
Reviewed by Karl Homann, May 15, 2018 
Comments
4 years ago — Karl Homann

WHITE RAGE: Personal Reflections When WWII ended, and Hitler's Third Reich fell, I was four years old. Hence in my childhood, youth and adolescence, I was never exposed to learning about the American Civil War and slavery. In Germany, we were concerned trying to come to terms with our own "original sin", the Holocaust. Today teaching about the Holocaust is mandatory in Germany's school curricula, as it should be, and most concentration camps have been turned into memorial sites, under the theme of "Never Again." It was not until more than 20 years later, in 1967, at the end of my scholarship in Michigan that I learned about the fallout of America's "original sin". When Sally and I drove to Cincinnati to visit my mother-in-law, coming off the freeway, driving down an avenue to her home, I noticed that everyone on one side of the street was white, and on the other side everyone was black. Except Sally's and her mother's home was three houses from the avenue on the "wrong" side of the "racial divide." The neighbourhood where Sally's mother continued to live had been an upscale neighbourhood – Sally's dead father had been a doctor – but once blacks moved into the neighbourhood, the whites moved out. The curious situation reminded me of the ghettos in Hitler's Germany, where Jews were separated from the "Arian" population. The real shock for me came when, after having camped out on Cape Hatteras, we crossed by ferry to the mainland and went into laundromat in a town in North Carolina, whose name I don't remember, and I saw the washroom signs, "Whites Only" and "Blacks Only." I felt as if I had landed on another planet. A year or so later, I came to realize that, no, this was reality. During my graduate studies at the University of Munich, I had the good fortune to take a course with Kenneth M. Stampp, celebrated historian of slavery, the American Civil War and Reconstruction at the University of California, Berkeley. Professor Stampp happened to be the visiting Fulbright Lecturer at the University of Munich during my M. A. studies. Professor Stampps' history course fit well with my own studies of William Faulkner, specifically his 1931 novel Sanctuary, and its depictions of a degraded sexuality and a vision of a decayed South. Faulkner's publisher balked at releasing this study of human evil, set in the author's fictional Yoknapatawpha county, Mississippi, and asked him to rewrite it in proof. Faulkner did so, refining its art without softening its horror. "With the historian it is an article of faith that knowledge the past is a key to understanding the present." Kenneth M. Stampp "Don't you see?" he cried. "Don't you see? This whole land, the whole South, is cursed, and all of us who derive from it, whom it ever suckled, white and black both, lie under the curse? Granted that my people brought the curse onto the land: maybe for that reason their descendants alone can—not resist it, not combat it—maybe just endure and outlast it until the curse is lifted. Then your peoples' turn will come because we have forfeited ours. But not now. Not yet. Don't you see?" William Faulkner, The Bear (p. 266) from Go Down, Moses (1942) In the latter part of the 1990's I attended the annual Faulkner conference at "Ole Miss", the University of Mississippi in Oxford, Mississippi. When I asked around town, where do the African Americans live, the answer would always be, oh, they live over there, on the other side of the railroad tracks. Well, I usually stayed "over there", too, because the hotels were a lot cheaper than near the university. Thank you, Connie, for bringing this important book to our attention.
Reviewed by: John Stokdijk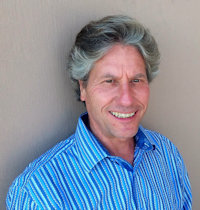 Reviewed 5/16/2018
The book selection of the Ajijic Book Club for June 2018 is White Rage: The Unspoken Truth of Our Racial Divide by Carol Anderson. I will begin my book report with introspection. I am a white male and this is my opportunity to think about my attitude toward Black people.
I grew up in Nova Scotia and its history of race relations is very different than that of the United States. Slavery was abolished in the British Empire in 1833. During the American Revolution the British evacuated thousands of Blacks from its American colonies, some of whom settled in Nova Scotia. But the number of Blacks was relatively small and I grew up in a predominately white culture. I think there were no Black students in the rural high school I attended although I remember one student who was probably of mixed race.
As a teenager one of my heros was Cassius Clay and I remember his name change to Muhammad Ali in 1964. I sensed that my mother did not like him and I asked her why. "He has a big mouth" was her reply. Perhaps this reveals some small degree of prejudice but I generally grew up in a family and a culture without hatred toward Blacks and for that I am grateful.
To this day I remember reading, as a teenager, the book Black Like Me by John Howard Griffin which was published in 1961. It was a nonfiction book, the story of the author, a white journalist, who darkened his skin sufficiently to pass as an African-American living in the deep south of the United States. At a young age I had considerable awareness of the great injustice inflicted on Negroes.
I also have vague memories of the destruction of Africville in the 1960s, a small community of Blacks near Halifax. A quick look at history informs me that in 2010 the mayor of Halifax apologized for the shameful events fifty years earlier. Clearly, Nova Scotia was not free of racism.
As I read White Rage I experienced a range of emotions. Mostly I felt a sadness over the treatment of African-Americans and the long, slow, unfinished journey toward justice. James Madison called it (slavery) America's "original sin." writes Anderson, a sin for which there has not yet been atonement.
White Rage, with the support of hundreds of footnotes, documents in great detail an attitude of hatred by too many white Americans towards Blacks. It is a story of resistance by whites to any form of progress for Blacks. It is an ugly story, but undeniably true.
But it is also an incomplete story. Fresh on my mind is the wonderful discussion at the Ajijic Book Club last month about the tireless effort of Eleanor Roosevelt to reverse the injustice towards African-Americans. White Rage portrays mostly the shortcomings of White America and this paints an unbalanced picture, perhaps intentionally so.
The book is also silent about Black Rage. As a teenage I was well aware of the race riots of the 1960s and they were frightening even from a great distance. At some point violent reaction to unjustified oppression becomes understandable but it seldom solves problems.
White Rage is a description of a problem, a big problem, one of America's biggest problems. The book captures how deeply the problem is embedded in history and culture. History cannot be changed and how to change a culture is one of society's great challenges.
White Rage is not a book about solutions. Indeed, one book cannot even adequately describe the problem, a necessary first step. But the book is correct to point to the attitudes which drive behavior as the root cause of many other problems.
I am convinced that the wisdom necessary to solve hard problems will not come from those caught in divisions. White Rage is about the divisions between Whites and Blacks and Republicans and Democrats. Solutions will come from those who somehow transcend these divisions and few such people are currently visible.
I would also like to take a long view of the racial problem. Yes, looking at history over a span of hundreds of years is important. But it is also important to look at spans of time over hundreds of thousands of years.
Homo Sapiens emerged about 300,000 years ago. The slow march to civilization only began about 10,000 years ago. We are all animals and none of us are far removed from our hunter-gatherer ancestors driven by a need to survive and reproduce.
The words of Michael V. Hayden, a former CIA Director, in a recent NYT essay are instructive:
The veneer of civilization, I concluded, was quite thin… Over the years I had learned that the traditions and institutions that protect us from living Hobbesian "solitary, poor, nasty, brutish and short" lives are inherently fragile and demand careful tending. In America today, they are under serious stress.
As I was reading White Rage, published in 2016, I wondered about responses to the book. Would they be angry? Or would they spark a determination to address, finally, systemic wrongdoing? Unfortunately, the book seems to have had little impact. Race relations in the United States have deteriorated further in the last couple of years. One positive trend continues, however, the increase in the rate of interracial marriage. Anecdotal evidence also supports better attitudes amongst youth which gives hope for future improvement.
I scanned the reviews of the book on amazon.com, 443 in total, 380 positive, 63 critical. Below are some of the lines from these reviews worth pondering:
Only someone able to suppress rational thought could not be persuaded, and moved, by this powerful book.
The title is something of a misnomer "White Fear" fits better...
Malcom X was right when he said, "The Mason-Dixon line begins at the Canadian border."
The end of the book is lacking a clear vision of steps that need to be taken to improve problems.
A political polemic much more than a history.
Finally, I am proud of the Ajijic Book Club membership for its willingness to select and discuss nonfiction books with challenging content.
Comments
4 years ago — Karl Homann

Thanks, John, for your review and your own personal insights. I also agree with one of the critics who said that "white fear" could be another title of the book. Behind the aggression of supremacist often lies the fear that they will lose control of the world as they see and like it. As I say in my own report, the hidden fear of white "Americans" lies in the steady "browning" of the US population, which more likely than not will leave whites in a minority position in a couple of decade or so. According to the US Census Bureau, by 2040 international migration will be double the "natural" population increase, i.e. births minus deaths.
4 years ago — John Stokdijk

If anyone has any doubts about White Rage, they may want to read about the experience of George Yancy. Dear White America Should I Give Up on White People? The Ugly Truth of Being a Black Professor in America
4 years ago — John Stokdijk

https://opinionator.blogs.nytimes.com/2015/12/24/dear-white-america/ https://www.nytimes.com/2018/04/16/opinion/white-racism-threats.html https://www.chronicle.com/article/The-Ugly-Truth-of-Being-a/243234
Reviewed by: Toni Rahman
Reviewed 5/27/2018
Book Review – White Rage: The Unspoken Truth of Our Racial Divide, by Carol Anderson offers the fuller history that was not taught in my history classes in the public school I attended, but bears itself out to be sadly true, not only as evidenced by the current disproportionate representation of African Americans locked up in our prison systems but closer to home, in the memories I have of the hushed conversations of my Missouri-born parents when I was a child.  This book contains an important story that must not remain unspoken.  This history lesson includes how our success as a nation is still threatened because of the legacy of chattel slavery and how we are still clearly reeling from its effects.  Though slavery might have been made illegal by the 13th Amendment, this piece of legislation and virtually any legislation designed to protect the rights of African Americans has been overtly and covertly challenged as much today as it was when the Confederate Army put away their bayonets and cannons.  The rage – which so many justified during the war and still today as nothing more than a desire for states' rights – was and still is acted out on the African American people as they did what they could to gather their dignity and forge a new destiny for themselves, their families and their communities after it was no longer legal for other people to own them and control every aspect of their lives.
The extreme rage of the benefactors of chattel slavery remains today, within the living memory of our parents and grandparents.  This book describes how after the Union technically won the Civil War (150 years ago), the people in political power in the south remained in power, laws originally intended to help African Americans integrate into society were not instituted or enforced, and African Americans, finally "free," continued to be slaughtered and terrorized by the thousands.  With the Emancipation Proclamation, the African American people moved from being owned as chattel, to becoming the target of the white rage of the antebellum south.  The Confederate South continues to this day to carry this rage, which is passed down through the generations, manifesting as defiance of federal laws and smug pride for the ability to sidestep what is considered to be "too politically correct."  Colorblind ideologues (liberal and conservative) continue to miss the boat until the full story of this attempt at genocide is revealed and accepted as part of US history and amends are made.
Political discourse in the news today echoes the terror of the privileged white man that the advancement of blacks is a threat to their superiority.  White Rage offers meat to the bones of our cursory, sanitized knowledge; it tells the story so we can see the truth of our abysmal failure to protect the most basic of human rights of our citizens.  It summarizes the trail of legislation that documents the attempts of African Americans and their allies to integrate and to live as equals in a land that would prefer to continue benefitting from their exploitation.  It tracks the backlash of laws like Plessy vs Ferguson to Brown vs Board of Education, and shows how vulnerable blacks were and continue to be despite their legal rights, and how any legal progress they made was preceded and followed by profound loss in terms of carnage, terrorism and impunity. Each step forward, toward justice and equality, has been met by resistance in the form of violent mobs, socially perpetuated prejudice and the legislative power of politicians, south and north.  
It has only been in my lifetime that school desegregation has become at least somewhat of a reality.  I find it beyond tragic to think of the wasted resources that have been invested by south and north alike into, as just one example, preventing the educational advancement of so many colored people in the years following emancipation.  Though it is easy enough, as a white person, to see how people of privilege might be fearful about what it would mean to take on the challenge of desegregation, and shoulder some of the costs of the institution of slavery, the course we have taken instead does not seem to be leading us anywhere nearer restitution or correction of our errors. What black people and their families experienced by contrast from day to day for the past 150 years has been a living hell in this land of the free and home of the "brave."  In our white fragility we have not proven ourselves to be as compassionate and just as we are cowardly and passive aggressive.
This book helps me find my voice, to talk about the frustration I feel toward my motherland.  Common attitudes in my hometown, St. Louis MO, continue to include ones of blind self-interest that perpetuate the disparity and non-advancement of African Americans.  Families of color in Missouri and Georgia, Tennessee, Alabama and Mississippi have been thwarted long enough from advancing educationally, economically, politically.  The fear that white supremacists had during my lifetime (overt or covert) that a black family would move next to them, causing the value of their property to plummet was just one example.  The impact on black lives has been real and profound, lasting for generation after generation.  Carol Anderson explains the phenomenon of white rage in a way that we can relate, at a personal level, with the very real and still present consequences of racism. This book shows us how African Americans continued fearlessly to fight for their right to receive a decent public education.  And how so many have been successful despite the odds.
The fear that Anderson talks about was and still is so prominent even among folks who have no idea that they are racist.  The denial of our violent track record as a nation keeps us blind to our continued racism, and it hurts all of us.  White Rage is a carefully researched account of our own history that gives us a glimpse of what our African American brothers and sisters have experienced and what our white ancestors have done to thwart their aspirations for liberty and opportunity.
I remember dinnertime conversations about "bussing" children to schools so that desegregation could be accomplished.  The thought of it terrified my parents so much that they made decisions that would exempt them from having to participate.  For this reason and countless more, integration of black students into our public school system is still not achieved.  That a black student is allowed to learn among white students has only been made a physical possibility within the scope of my lifetime.  My parents went to white schools in communities where blacks had been run out by ad hock laws about vagrancy and lynch mobs that didn't want to have to deal with the people who were different from them despite the fact that they had, for centuries, been the backbone of their region's economic and domestic infrastructure. 
Institutional Racism is blatantly obvious if we are not invested in denying it – the people we come into contact with every single day are affected by racism and the effects of slavery and to deny this is just to keep our heads in the sand.  Any thinking person, north or south of the Mason-Dixon Line with a desire to truly make this nation great would be well advised to read this book.  White Rage articulates what so desperately needs to be included in the conversation around Black Lives Matter and the deplorable and unacceptable state of institutional racism that exists in the United States today.
Comments
4 years ago — Karl Homann

I wish to add a couple of YouTube interviews, which Carol Anderson gave after the publication of her book "White Rage." Both are fairly short, but to the point. Emory Professor Carol Anderson on "White Rage: The ... - YouTube https://www.youtube.com/watch?v=oDHJmOIiFho http://democracynow.org - We are broadcasting from Atlanta, Georgia, home to Emory University, and we speak ... C-Span2 Carol Anderson, "White Rage: The Unspoken Truth of Our Racial Divide" Talk at the University of Dayton https://www.youtube.com/watch?v=CNb1CYyr2Ck