Aging as a Spiritual Practice: A Contemplative Guide to Growing Older and Wiser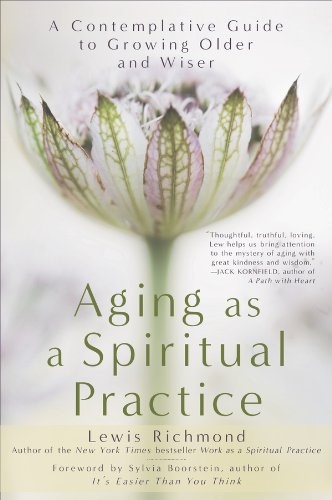 from amazon.com
Everything changes. For Buddhist priest and meditation teacher Lewis Richmond, this fundamental Buddhist tenet is the basis for a new inner road map that emerges in the later years, charting an understanding that can bring new possibilities, fresh beginnings, and a wealth of appreciation and gratitude for the life journey itself. In Aging as a Spiritual Practice, Richmond acknowledges the fear, anger, and sorrow many people experience when they must confront the indignities of their aging bodies and the unknowns associated with mortality. This wise, compassionate book guides readers through the four key stages of aging- such as "Lightning Strikes" (the moment we wake up to our aging)-as well as the processes of adapting to change, letting go of who we were, embracing who we are, and appreciating our unique life chapters. Unlike many philosophical works on aging, however, this one incorporates illuminating facts from scientific researchers, doctors, and psychologists, as well as contemplative practices and guided meditations on aging's various challenges and rewards. The tandem of maintaining a healthy body and healthy relationships, infused with an active spiritual life, is explored in rejuvenating detail. Breath by breath, moment by moment, Richmond's teachings inspire limitless opportunities for a joy that transcends age.
https://www.amazon.com/Aging-Spiritual-Practice-Contemplative-Growing-ebook/dp/B005ERIS08
Author: Lewis Richmond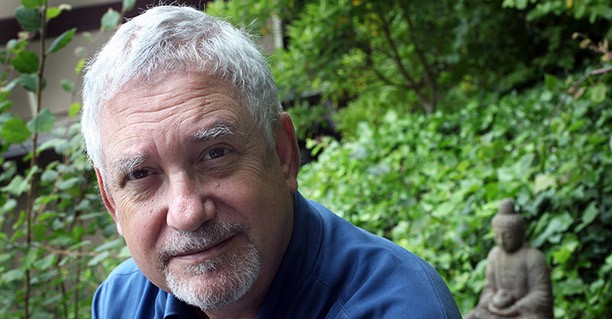 Lewis Richmond has been a Zen priest and meditation teacher (a role from which he has recently retired), and software entrepreneur. He remains an author, a musician and composer, a piano and composition teacher, and an editor and mentor to other authors.
Reviewed by: John Stokdijk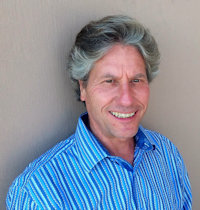 Reviewed 12/9/2018
AGING as a SPIRITUAL PRACTICE A Contemplative Guide to Growing Older and Wiser by Lewis Richmond was the right book at the right time for me. Looking at life from the perspective of spiritual journey is a concept that has long made sense to me. But specifically linking aging and spirituality is new territory.
I felt a connection with the author immediately while reading his introduction.
I am in my mid-sixties, so I am not a passive bystander. This journey of aging is my journey too… The seeds of Aging as a Spiritual Practice were planted when I started looking for ways to connect my Buddhist spiritual life with my own experience of aging.
Richmond describes four stages of aging and labels the first stage Lightning Strikes, "the moment we truly wake up to our aging." For me that moment was discovering and reading this book. The other stages he labels Coming to Terms, Adaptation and Appreciation. He also notes that "Everyone experiences aging differently."  So far I think I am aging reasonably well and growing older is not giving me much angst at this time.
Some people like aging and some people don't for various reasons. Richmond's book includes stories of people in both categories. He tells of someone looking back over their life with the realization that they choose the wrong career. I can only imagine what that would be like. I choose my career at age nineteen and I made a good choice which I can look back on with satisfaction.
Lewis Richmond is a Buddhist and Chapter 7 is entitled What Buddhism Teaches. After retiring in 2012 I spent considerable time learning about Buddhism from a western perspective. Therefore this chapter was mostly a refresher for me but some readers may find it challenging.
In my opinion Chapter 8, Conquering the Five Fears, is the most important and valuable part of this book. I think I have conquered the Fear of Death but I also think that denial of death is widespread. I doubt that I will ever fully conquer the Fear of Illness. Fortunately I am physically very healthy but I have some concerns about my mental health as I continue to age. Fear of Losing One's Mind is very real in our retirement community. In six years at Lakeside I have known three individuals who became senile quite rapidly. I can only hope that this will not happen to me. Fear of Loss of Livelihood is a concern and fear is too strong of a word for my circumstances. But I cannot know how long I will live and therefore I cannot know whether I will outlive my resources. Fear of Public Speaking is a non issue for me and I have enjoyed many public speaking opportunities throughout my adult life.
AGING as a SPIRITUAL PRACTICE may have too much of a Buddhist flavour for the taste of some people. In fact the concept of spirituality will not resonate with some people no matter what their stage of life. Some people are not introspective and may be walking a very different path.
But I am hoping to connect with like-minded individuals who want to explore aspects of spirituality and aging far beyond the scope of this book.
Aging is a time to get to know yourself in new ways— to open yourself to gifts unavailable to youth— by forging a deeper connection to your inner life… The spiritual life is all about connection— connection to oneself as well as to others.
Reviewed by: Karl Homann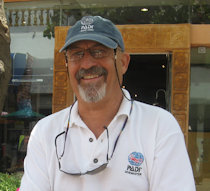 Reviewed 12/15/2018
Aging as a Spiritual Practice by Lewis Richmond
The CV of the author is rather scarce:
Lewis Richmond has been a Zen priest and meditation teacher (a role from which he has recently retired), and software entrepreneur.  He remains an author, a musician and composer, a piano and composition teacher, and an editor and mentor to other authors.
Amazon.com
So, does that qualify him to write with authority about aging? Perhaps, but I found his book, Aging as a Spiritual Experience fairly light-weight. None of the examples of other cases mentioned in Richmond's book applied to me, either because I am beyond their age, including that of the author, or because their personal circumstances of work, life and family were different from my own. His writing is not particularly inspiring either. I certainly would not consider him as editor or mentor of my own writing. I also did not care for the references to his being a Zen "priest" and the final chapters on Buddhism. Sitting around in ochre-coloured gowns, half naked, under a Mahabodhi (fig) tree just isn't my stick.
"Everything changes" (Buddha). I knew that already. Others say, you are only as old as you feel. Silly aphorisms like that which pretend to express a general truth just don't do it for me. I AM old, and I feel it. No doubt about it. I feel the pain in my bones. Every morning when I wake up, I am surprised that I am still alive and feel slightly depressed about it, until after I have had my shower and a double Expresso coffee.
With that said, though I do not "meditate", I do reflect, and Richmond's book gave me the chance to reflect on my past life, mostly at night before falling asleep. And in my reflections, I realized, perhaps for the first time, that my life had been a succession of survivals: surviving a war, the death of my family, the anger of my father, an unhappy adolescence, three years as a monk, a chronic illness, the losses and sadness of the break-down of three marriages, an addiction to alcohol (driving at 160 km an hour and throwing the bottles out of the window), a machete attack on a Caribbean  island, and starting a new life four times in a different country.
I also found that I did not have any elders in my life who could have helped me understand the aging process because all of them died before I needed them. I was, however, present at the side of my two mothers, when they exhaled their last breath and died, one violently and one due to illness. So, I wondered, how, when and where will I die and what happens afterwards.
Once I asked a good friend, a priest, ten years my elder:
Don, as a priest you know these things, what happens when I die?

He teed off first (we were playing golf) before he answered: It will be a great surprise!
He, himself, died a year afterwards, peacefully, in his sleep.
So, I keep breathing in and out in order to survive until I die. Until then, I hold with the incisive words of Dylan Thomas, poet, who died at the age of 39:
Do not go gentle into that good night,
Old age should burn and rave at close of day;
Rage, rage against the dying of the light.            
Though wise men at their end know dark is right,
Because their words had forked no lightning, they
Do not go gentle into that good night….                                            
Reviewed by: Joelle Bertolet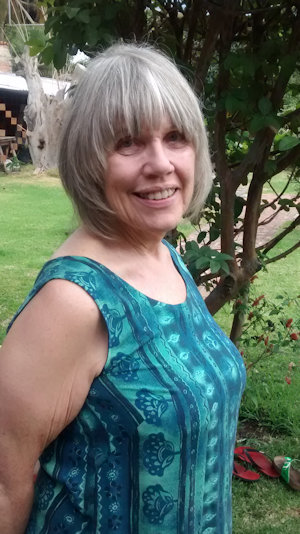 Reviewed 1/4/2019
The title of the book, Aging as a Spritual Practice intrigued me from the start. I have been a spiritual seeker all of my life, and at this stage of my life, I am well aware that I am aging. Joining these two very personal realities was very attractive. 
I found the book to be somewhat superficial, or maybe the better word might be, oversimplified, and elementary. Perhaps his perceived audience is people for whom these are new ideas, and as such, it is fairly well done. It's a simple how-to-do-it book for approaching aging in a spiritual context. It's also an excellent review for those of us who have been walking a conscious spiritual path over the years.
My so-called lightning strike occurred when I was merely 21 years old. My mother died at age 53, and I had to face the uncertainty of my own lifespan. Her death was an aberration. Most of my female relatives have gone on to live into their 90s, but of course no single life comes with a longevity  guarantee.
I enjoyed reading the book and I did most of the reflections that closed each chapter. I found that it was good to be in touch with my spiritual self in this structured way.  I did not do a "day away." I've done these kinds of retreats off and on since I was in my 30s, and at this stage of my life, my happiest days are those I spend in at least partial solitude. It's part of what to me is the joy of aging.
One of the phrases I bookmarked as a reminder of what I've learned myself is one from the introduction. In it he quotes one of his teachers who answered the question: " Can you say one thing about Buddhism that I can actually understand?" Suzuki responded, "Everything changes." 
Comments
4 years ago — Karl Homann

Joelle, your review resonates with me. Thank you. I, too, have done "days away" - silent weekend retreats - both as a young man and later in my fifties when I struggled with overcoming my alcohol addiction. And I agree with your assessment that the experiences and solutions presented are rather simplistic.