Waking Up: A Guide to Spirituality Without Religion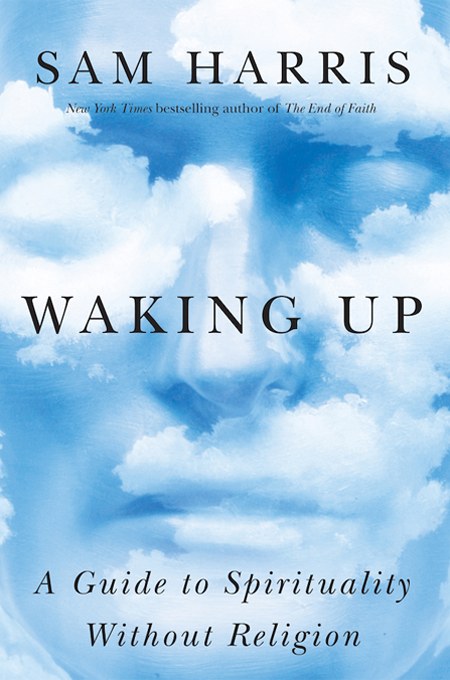 from amazon.com
For the millions of Americans who want spirituality without religion, Sam Harris's latest New York Times bestseller is a guide to meditation as a rational practice informed by neuroscience and psychology.

From Sam Harris, neuroscientist and author of numerous New York Times bestselling books, Waking Up is for the twenty percent of Americans who follow no religion but who suspect that important truths can be found in the experiences of such figures as Jesus, the Buddha, Lao Tzu, Rumi, and the other saints and sages of history. Throughout this book, Harris argues that there is more to understanding reality than science and secular culture generally allow, and that how we pay attention to the present moment largely determines the quality of our lives.

Waking Up is part memoir and part exploration of the scientific underpinnings of spirituality. No other book marries contemplative wisdom and modern science in this way, and no author other than Sam Harris—a scientist, philosopher, and famous skeptic—could write it.
http://www.amazon.com/Waking-Up-Spirituality-Without-Religion-ebook/dp/B00GEEB9YC
Author: Sam Harris
from wikipedia
Samuel Benjamin "Sam" Harris (born April 9, 1967) is an American author, neuroscientist and philosopher. Harris is the co-founder and chief executive of Project Reason, a non-profit organization that promotes science and secularism, and host of the podcast: Waking Up with Sam Harris.[2] As an author, he wrote the book The End of Faith, which was published in 2004 and appeared on The New York Times Best Seller list for 33 weeks. The book also won the PEN/Martha Albrand Award for First Nonfiction in 2005.[3] In 2006, Harris published the book Letter to a Christian Nation as a response to criticism of The End of Faith. This work was followed by The Moral Landscape, published in 2010, in which Harris argues that science can help answer moral problems and can aid the facilitation of human well-being.[4] He subsequently published a long-form essay Lying in 2011, the short book Free Will in 2012, Waking Up: A Guide to Spirituality Without Religion in 2014 and Islam and the Future of Tolerance: A Dialogue in 2015.
Harris is one of the "Four Horsemen of New Atheism," alongside Richard Dawkins, Daniel Dennett, and the late Christopher Hitchens. He advocates separation of church and state and scientific skepticism; he is also a critic of religion and a proponent of the liberty to criticize it.[4] He has praised Advaita Vedanta and Dzogchen, however, as "they contain empirical insights about the nature of consciousness that do not depend upon faith."[5] Harris' writings on religion have drawn both praise and condemnation. Some commentators have accused him of Islamophobia, believing he encourages the intolerance of Muslims;[6] others have praised his criticism as unapologetically direct and long overdue.[7] Harris and others have also argued in response that the term "Islamophobia" is misused and that such labeling is often an attempt to silence reasonable criticism.[8]
Reviewed by: John Stokdijk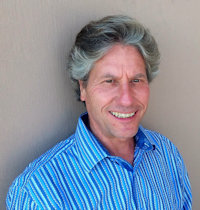 Reviewed 3/23/2016
At mid-life I stopped attending church and left the faith community. For the next twenty years I had little interest in religion or spirituality. However, early in my retirement a spark ignited renewed interest in spirituality but this time from a secular perspective. Waking Up - A Guide to Spirituality Without Religion by Sam Harris was the right book by the right author at just the right time in my life. The book almost overwhelmed me with ideas new to me that will take time to understand deeply.

One reason Sam Harris gives for writing his book is to start a different conversation about spirituality in the secular community. Some atheists assert that spirituality is a meaningless concept but he disagrees. Some religious people claim that true spirituality is the exclusive domain of religion and must involve God and, of course, Harris disagrees. Personally, I am excited by the very idea that there can be such a thing as secular spirituality. This book feels like the first step on a new journey for me, an important journey with no known destination.

For an atheist with a background in neuroscience, Harris takes a refreshing approach to the mystery of consciousness. He asserts that the basis of spirituality is the subjective investigation of our own consciousness resulting in the transformation of the contents of our mind. Every reader of this book must inevitably face a decision whether to undertake such an introspective journey deeper into themselves. For many readers this book will remain merely an interesting intellectual experience. But as someone who has long believed in examining myself, I welcome the opportunity to learn more about my own consciousness.

The illusion of the self is becoming a phrase heard more often in western society. It seems to be used to mean different things by different writers and thinkers. Harris informs us that by looking inwardly for our self we will not find it but by so doing we will lose our very sense of self. Never in my life have I had such an experience. Harris tells us it is hard work, a skill developed over time with much practice, a skill I hope to learn.

Most people can probably relate to the idea of being lost in thought. Without thinking about it, our sense of self is identified with the constant stream of thought racing through our mind. But since reading Waking Up, I have become aware that I am more than my thoughts.

Sam Harris has practiced meditation since his teen years and he describes his experiences in considerable detail. Consequently, this book combines interesting information with an interesting personal story. Harris is an atheist with an educational background in philosophy and neuroscience with much experience with meditation. It is this combination which has given me the confidence to begin my own practice of meditation. Harris tells us that he cannot be fully understood apart from having experiences similar to his and it is my intention to put this to a test.

Spirituality remains the great hole in secularism, humanism, rationalism, atheism… Until we can talk about spirituality in rational terms— acknowledging the validity of self-transcendence— our world will remain shattered by dogmatism. This book has been my attempt to begin such a conversation. -

Sam Harris

I did much more than read this book. I was able to collaborate with two friends and produce a lengthy summary and commentary on the book available here. On November 19, 2014 I presented a report on this book to the Lakeside Freethinkers available here. A year later on November 22, 2015 I spoke about this book and my spiritual journey at Open Circle available here. I suspect I will go back to this book from time to time for many years. I hope to observe the life and spiritual journey of Sam Harris for many years. And I hope to take many more steps in my own spiritual journey.

For anyone who may be interested, my personal spiritual journey is available here.