Slime: How Algae Created Us, Plague Us, and Just Might Save Us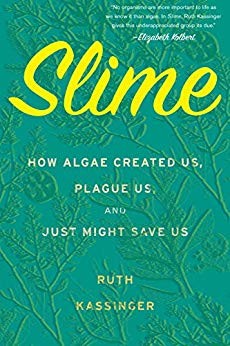 Say "algae" and most people think of pond scum. What they don't know is that without algae, none of us would exist.
There are as many algae on Earth as stars in the universe, and they have been essential to life on our planet for eons. Algae created the Earth we know today, with its oxygen-rich atmosphere, abundant oceans, and coral reefs. Crude oil is made of dead algae, and algae are the ancestors of all plants. Today, seaweed production is a multi-billion dollar industry, with algae hard at work to make your sushi, chocolate milk, beer, paint, toothpaste, shampoo and so much more.
In Slime we'll meet the algae innovators working toward a sustainable future: from seaweed farmers in South Korea, to scientists using it to clean the dead zones in our waterways, to the entrepreneurs fighting to bring algae fuel and plastics to market.
With a multitude of lively, surprising science and history, Ruth Kassinger takes readers on an around-the-world, behind-the-scenes, and into-the-kitchen tour. Whether you thought algae was just the gunk in your fish tank or you eat seaweed with your oatmeal, Slime will delight and amaze with its stories of the good, the bad, and the up-and-coming.
https://www.amazon.com/Slime-Algae-Created-Plague-Might-ebook/dp/B07FK98G82
Author: Ruth Kassinger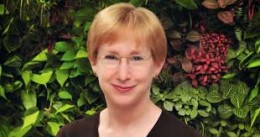 Ruth Kassinger's writing focuses on the intersection of science, history, and business.
Ruth is also the award-winning author of eight science and history books for young adults. In addition, her science and health writing has appeared in the Washington Post, Chicago Tribune, National Geographic Explorer, Health magazine, Science Weekly, and other publications. She speaks regularly at conferences, bookstores, and with book groups via video call.
Ruth grew up Baltimore, and received a B.A. degree from Yale University and a Master's degree from Johns Hopkins University. She and her husband live in suburban Maryland