Santander: Rambling on Borrowed Time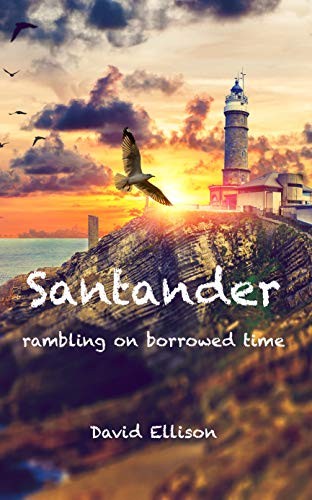 from amazon.com
What if you should have died before you were even born? What if, since you knew you were living on borrowed time, you'd lived, taught, traveled and wondered outrageously? Why, sixty years later you'd have one hell of a good story!

A unique memoir/travelogue/reflection-on-life, Santander features poignant short stories that, like pieces of a puzzle, create a captivating whole exploring themes of personal growth, adventure, justice, wonder, disillusionment, and ultimately gratitude. Although Santander recounts a teacher's wild exploits and perceptive musings, it appeals to anyone who has raised or taught children, who's traveled the world of countries and ideas (or who'd like to live vicariously though someone who has); anyone who's struggled to find compassion for oneself and others; who, in the words of Robert Frost, "had a lover's quarrel with the world" and tried to make a difference. Santander pays homage to living an authentic life.

Author: David Ellison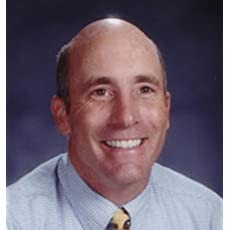 During his thirty-six-year career, David Ellison was a teacher, mentor teacher, school administrator, education columnist and community activist. He worked in schools foreign and domestic, public and private, grades four through college. His treks through five continents included volunteering in far-flung villages, and surviving harrowing adventures. He served as the New Haven Unified and the American Council of School Administrators Region VI Teacher of the Year in 1996. Now retired, Ellison reads, writes, hikes, kayaks, cares for abandoned dogs and teaches children English in Ajijic, Mexico. And, of course, he travels...

Reviewed by: John Stokdijk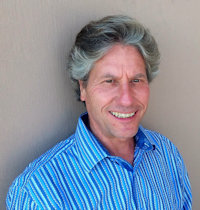 Reviewed 5/14/2020
Before writing this report of Santander: Rambling on Borrowed Time by David Ellison, I watched his presentation here in Ajijic - 2019.07.28. David Ellison. Why Education Reform Is Killing America's Schools. Open Circle. Watching this video is a good way to get to know him, his passion, his personality and his humour. Given what has transpired between us since, I enjoyed the video even more than the live version.
David Ellison taught high school. Before turning to his book, I will first reflect back on my own high school days. I had few good teachers and few good learning experiences, most long forgotten. But two I remember fondly to this day and neither were part of the official curriculum. In hindsight, both were risky and rare given the date and the location, 1967-68 in rural Nova Scotia. I have no recollection of anyone ever considering our school a hotbed of innovation.
In one class in Grade 12, every Friday we had a twenty minute "radical period" in which students were allowed, no, encouraged to say anything about anything. I was one of a minority of students who enthusiastically participated. We learned to express ourselves, challenge each other and defend our opinions. This was education at its best with life long value.
One of my Grade 12 subjects was World Affairs and our textbook was a subscription to Time magazine which was a weekly in those days. Again, I was one of a minority of students who loved that class. It awakened in me an interest in the news of the day and geopolitical matters on a global scale. I was in my last year of high school in 1967-1968 which was the most dramatic year of a dramatic decade. Today I can still recall the shock of the assassination of Bobby Kennedy on June 6, 1968.
Ellison describes his book in the Preface.
What follows is a loosely organized chronicle of other such rambles, the memories and musings I've gleaned from a half-century of rambling about life, schools, and the world. I wrote most of them piecemeal over eighteen years for The Argus and The Daily Review (Bay Area News Group).
His writing style is light and breezy, open and honest but the content is at times also profound and powerful. The chapters are mostly short essays and it is an easy book to pick up, put down and pick up again. The book will appeal to readers who in a time of the coronavirus crisis seek to avoid heavy stuff.
I became interested in this book when David Ellison and I crossed paths. Somehow he found his way to the Lakeside Pathfinders. Fitting for a quarantine, we met via email and Zoom. He lives in Ajijic with his partner Edgar but is currently stranded in San Francisco and struggling to come home. I am looking forward to a time when we can meet in person.
People who know me well know that I often encourage others to tell their story. Santander is David Ellison's story told in his own unique style and contains his bits of wisdom gained by his experience of life. In my opinion, the world desperately needs the collective wisdom of ordinary people like him.
Throughout the book I was struck by how different Ellison and I are.
He is adventurous while I am cautious. He is a teacher while I was an accountant. He loved drama and considered theatre as a career but that was about the last direction my career could have gone. He is gay and I am straight. He speaks Spanish and I do not, although I did make an attempt to learn. And he seems to be a random thinker whereas I am definitely a sequential thinker.
I looked for and found points of connection with David Ellison. We both experienced trauma as babies. We were both raised in religious families but we both turned our backs on religion. We both loved hiking in the mountains. We both liked running. We both have a lifelong fierce love of learning. We now both favour revolution over reform.
The essays about Ellison's adventures in Mexico may be of particular interest to people currently living in Lakeside. He changed diapers in Tijuana, was jailed in Boca Lacantún, tried to milk a goat in Yajalon, kayaked in the Sea of Cortez and hiked in the Copper Canyon. I have experienced none of those things and only the last one is on my bucket list.
I will end my review with some quotes from Santander that strike a chord with me.
One thing is for sure: I am fortunate to be alive, living on borrowed time... And so, I've felt a special responsibility to live this life well.
When I was a high school sophomore, I'd resigned myself to never fitting in or being popular, much less respected.
I began to appreciate the tremendous beauty of words and the power of the ideas they conveyed…
I finally chose only to live an authentic life, to be myself.
I've long pondered how to reconcile the apparently conflicting notions of equality and liberty, individualism and community, dogma and existentialism, republicanism and federalism, reason and faith, idealism and pragmatism….