The Yellow House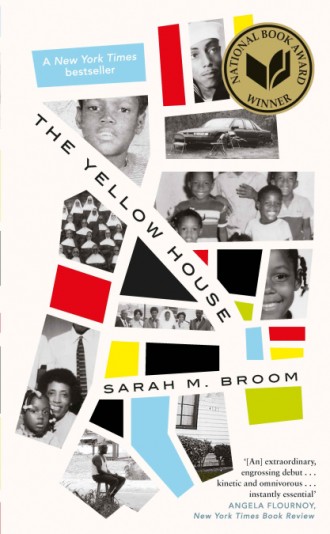 from amazon.com
In 1961, Sarah M. Broom's mother Ivory Mae bought a shotgun house in the then-promising neighborhood of New Orleans East and built her world inside of it. It was the height of the Space Race and the neighborhood was home to a major NASA plant - the postwar optimism seemed assured. Widowed, Ivory Mae remarried Sarah's father Simon Broom; their combined family would eventually number twelve children. But after Simon died, six months after Sarah's birth, the house would become Ivory Mae's thirteenth and most unruly child.
A book of great ambition, Sarah M. Broom's The Yellow House tells a hundred years of her family and their relationship to home in a neglected area of one of America's most mythologized cities. This is the story of a mother's struggle against a house's entropy, and that of a prodigal daughter who left home only to reckon with the pull that home exerts, even after the Yellow House was wiped off the map after Hurricane Katrina. The Yellow House expands the map of New Orleans to include the stories of its lesser known natives, guided deftly by one of its native daughters, to demonstrate how enduring drives of clan, pride, and familial love resist and defy erasure. Located in the gap between the 'Big Easy' of tourist guides and the New Orleans in which Broom was raised, The Yellow House is a brilliant memoir of place, class, race, the seeping rot of inequality, and the internalized shame that often follows. It is a transformative, deeply moving story from an unparalleled new voice of startling clarity, authority and power.
https://www.amazon.com/Yellow-House-WINNER-NATIONAL-NONFICTION-ebook/dp/B07YXRJ1XN
Author: Sarah M. Broom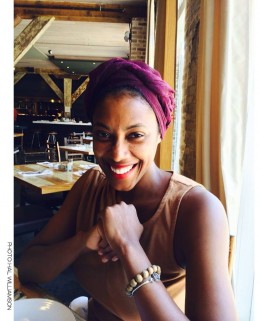 I am a trained journalist and author. My work has appeared in The New Yorker, the New York Times Magazine, O, The Oprah Magazine and elsewhere. In 2016, I received the prestigious Whiting Award for Creative Nonfiction, which allowed me to finish my first book, THE YELLOW HOUSE (Grove Press). I received my undergraduate degree in anthropology and mass communications from the University of North Texas before earning a Master's degree in Journalism from the University of California, Berkeley. I began my writing career as a newspaper journalist working in Rhode Island, Dallas, New Orleans and Hong Kong (for TIME Asia). I worked as an editor at O, The Oprah Magazine for several years, writing in the hours before and after work. In the years following, I've worked extensively in the nonprofit word, including as Executive Director of the global nonprofit, Village Health Works, which has offices in Burundi and New York. I've taught nonfiction in Columbia University's creative writing department. I love solitude, travel, making a beautiful room and the possibility of getting lost. I am a native New Orleanian, the youngest of twelve children. I make a home in New York City.

Reviewed by: John Stokdijk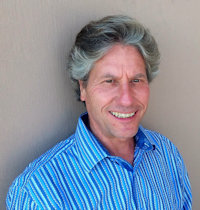 Reviewed 7/23/2020
Three American cities I would have liked to have visited some time are New York, Washington DC and New Orleans. After reading The Yellow House by Sarah M. Broom my desire to ever go to New Orleans has greatly diminished. I can easily imagine myself as just another tourist visiting the French Quarter and enjoying the history as presented. I would have missed so much, the real New Orleans.
Broom immediately got my attention in Map, the first section of her book.
I have stacked twelve or thirteen history-telling books about New Orleans... I have thumbed through each of these, past voluminous sections about the French Quarter, the Garden District, and St. Charles Avenue, in search of the area of the city where I grew up, New Orleans East. Mentions are rare and spare, afterthoughts. There are no guided tours to this part of the city, except for the disaster bus tours that became an industry after Hurricane Katrina, carting visitors around, pointing out the great destruction of neighborhoods that were never known or set foot in before the Water, except by their residents.
I cannot imagine what it would be like to grow up in an area that is essentially invisible but, thankfully, this is the story that Broom tells her readers. Later she mentions that New Orleans East was left off of maps given to customers by car rental agencies. After Katrina the area is noticed, but for the wrong reasons. There is something about this that seems obscene to me. I fact checked the disaster tourism reference and quickly found an npr article.
Disaster Tourists Gawk at a Ruined New Orleans
Gray Line Tours is featuring a new tour in New Orleans, but it's not a fun-filled night on Bourbon Street. The tour company is busing sightseers to parts of the city devastated by Hurricane Katrina, including the spot where a key levee broke and the flooding began. Not everyone is happy about it.
And I had a look on Google Maps at 4121 Wilson Ave where The Yellow House once stood, on the short end of Wilson Ave.
Hurricane Katrina faded from my mind long ago. At the time I saw the events as presented to me by CNN. I now see the events through the eyes of Sarah Broom, a very different picture that will also soon again be crowded out of my mind.
In the Acknowledgments at the end of the book, Broom shares the time and effort spent in its making.
I started making scratches and scribbles toward this book shortly after leaving New Orleans for college, more than two decades ago.
MOVEMENT I - The World Before Me gives readers the family background, necessary and important for the story but not very interesting reading for me.
MOVEMENT II - The Grieving House covers Broom's childhood, teenage and young adult years, always within the narrative arc of the yellow house.
MOVEMENT III - Water describes the Broom family experience with Hurricane Katrina. Sarah Broom and her sister Lynette were living in New York. Their mother and four siblings follow orders to GET OUT. Brothers Carl and Michael do not.
MOVEMENT IV - Do You Know What It Means? Investigations finds Sarah Broom back in New Orleans researching the family story and related matters.
The Yellow House is not a biography or an autobiography. It is not a research project and has no footnotes. It is not investigative journalism. It is the story of a family, a house and a city told in a unique way that is not easy to describe. When others tell their story in their own words in their own way it adds life to what otherwise would merely be facts. While this book was not as captivating as others I have read, it was well worth the time needed.
There are many interesting threads throughout the book and I will comment on several.
While reading The Yellow House, it so happened that I received an email from an ABC member with a tag line at the bottom: "Not everything that is faced can be changed but nothing can be changed until it is faced." James Baldwin. That led to a discussion about proposing a James Baldwin book to our book club. At the same time I was reading that Sarah Broom was reading James Baldwin. I wondered if that was synchronicity.
It angered and disgusted me that it took eleven years for Ivory Mae Broom to settle her claim for the loss of The Yellow House which was destroyed by Hurricane Katrina.
It pleased me when Sarah Broom had a wonderful reconnection with her brother Darryl whom she had once appropriately been afraid of.
And finally, the acknowledgments in most books are mostly meaningless for a reader. But the Acknowledgments at the end of The Yellow House are touching. The love expressed by Sarah Broom for her family and others who have shaped her life seem totally genuine.
Thank you for letting me speak your real names aloud and in public; for telling your stories and forgiving me for telling mine.