Three Years in Ethiopia: How a Civil War and Epidemics Led Me to My Daughter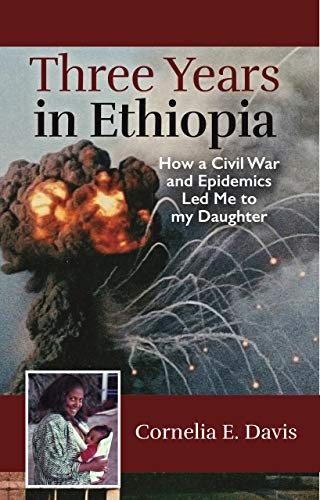 from amazon.com
Sent by the World Health Organization to assist the Ethiopian government in preventing meningitis outbreaks in 1990, Dr. Cornelia Davis eagerly accepted this posting. She headed to Addis Ababa, unaware of an obscure war that had gone on for two decades. The doctor had an ulterior motive — she wanted to adopt an infant girl. While providing expert assistance to control epidemics in several countries, Connie submitted her adoption application. Rebels captured previous strongholds of the Ethiopian government and the Prime Minister fled. Connie was left in charge of the WHO EPR Unit. The airport closed and the rebels entered the capital. In the midst of this chaos, Davis was approved to look for an orphan. You'll be on the edge of your seat as you read about the explosive series of events which destroyed Connie's house and led her to an infant girl found on the steps of St. George Cathedral. One look, and Connie knew she had found her daughter. Five days later, she was ordered by WHO to evacuate to Geneva. But not without her daughter!

https://www.amazon.com/Three-Years-Ethiopia-Epidemics-Daughter-ebook/dp/B07NN4
Author: Cornelia E. Davis MD MPH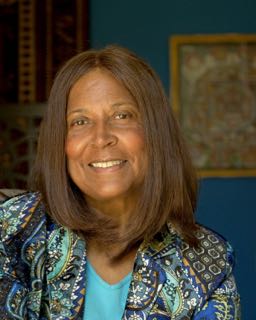 Reviewed by: John Stokdijk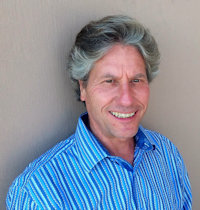 Reviewed 8/22/2020
I first met Connie Davis in December 2014 on the Charter Club tour to Mexico City. She seemed like a nice lady but we did not get to know each other beyond casual greetings. It was a large group and she was spending most of her time with her daughter, Romene.
In October 2015 at Open Circle Connie presented her part in the remarkable story of the eradication of smallpox in India. She gave a full account of that program in the book she wrote, Searching for Sitala Mata: Eradicating Smallpox in India. Her book was the Ajijic Book Club selection for January, 2017. Since that time, Connie has been a faithful member of ABC and I have gotten to know her well. Last year Connie published her second book, Three Years in Ethiopia: How a Civil War and Epidemics Led Me to My Daughter. Another ABC member informed me that it was better than her first book and I wholeheartedly agree.
Three Years in Ethiopia tells a dramatic story which held my interest even though I already knew its happy ending. There are dramatic stories within dramatic stories making a book that is far from one dimensional. And because I now know Connie well, it was easy to imagine her in the interesting circumstances she described.

The epigraph Connie choose for her book is perfect for the narrative that unfolds.

There will be a few times in your life when all your instincts will tell you to do something, something that defies logic, upsets your plans, and may seem crazy to others. When that happens, just do it. Listen to your instincts and ignore everything else. Ignore logic, ignore the odds, ignore the complications, and just go for it! — Judith McNaught
The book is also educational. I had never heard of the African Meningitis Belt which was the focus of Connie's work. However, we get more than lessons about infectious diseases. There are insights into history and culture as well. But the book is mostly a human drama.

I always appreciate people sharing the story of their life, being vulnerable, open and honest in a way that is inspiring.

I came close several times to thinking, this was the man! But in the end, I chickened out. And now close to being forty-four years old, it was a little late trying to track down former lovers to see where they were… And then one day you realize that one part of your life had turned out the way you wanted, but the other had not… Why did I want to adopt? I wanted a family.
I too wanted a family at one stage of my life. I too faced the question of adoption, at about the same time as Connie. In 1990 I had an opportunity to adopt a baby girl from Romania. But I was highly conflicted at that time and my instincts told me not to do it. And, like Connie, today I am satisfied I made the right decision.

I appreciated the brief history lesson in Chapter 12, learning why the provinces of Ethiopia and Tigray wanted to secede from Ethiopia. As the rebel armies approached, Connie shared what she was thinking. But here, and elsewhere in the book, she sees herself as ordinary whereas I see a woman with extraordinary courage.

The truth was, I hated being the person left behind. I would rather be the first person to volunteer for a dangerous assignment than the last person in a secure bunker. Why was that? I guess that waiting is so passive. The ones who had left were the active ones; they were scrambling to contact family and alert them to the evacuation. There was also the excitement of the unknown, like wondering what the next day would bring. We had two rebel armies hell bent on being the first to reach the capital to claim the spoils. I was in the wrong place at the wrong time. I looked way too Ethiopian for my own good. I wondered if the rebels could distinguish that I was American, not Ethiopian.
Those of us who know Connie probably all snickered when we read:

"Dr. Connie Davis, your call sign is WHISKEY," he said, and continued on down the list. Several people snickered at the call sign. I wondered why they gave me this call sign?
And it was so easy to imagine the scene where Connie, known within ABC for her unnecessarily colorful language, was confronted by soldiers with assault rifles.

I stepped forward and shouted, "You are making a big fucking mistake. I am not Somali! So get right back on that truck and keep on going!"
I
very much appreciated the pictures in the middle of the book. The details around the picture which became the cover of the book were absorbing. And, of course, the picture of Connie with baby Romene is priceless.
And here is what for me was the most beautiful paragraph in the book, the new mother speaking to her baby.

"I am your mother. Your birth mother will always be your birth mother, and she gave you life. But I am your mother because I chose to be. I worked hard for it. I submitted that dossier and waited the long wait for the Ministry to approve me. I knew you would come when everything was falling apart. I persuaded Geneva to let me stay on, even when the rebel army was about to invade, because I knew I had to stay in Addis. I chose love. I chose you. I am your forever parent."
The Postscript to the book did not leave me satisfied, although what I wanted to know was outside of the scope of the story. I wanted to know how the geopolitical story continued after Connie left Ethiopia. What I learned from Wikipedia about Eritrea was very disappointing but not surprising.
On 1 September 1961, the Eritrean Liberation Front (ELF), under the leadership of Hamid Idris Awate, waged an armed struggle for independence. In 1962, Emperor Haile Selassie unilaterally dissolved the Eritrean parliament and annexed the territory. The ensuing Eritrean War of Independence went on for 30 years against successive Ethiopian governments until 1991, when the Eritrean People's Liberation Front (EPLF), a successor of the ELF, defeated the Ethiopian forces in Eritrea and helped a coalition of Ethiopian rebel forces take control of the Ethiopian capital Addis Ababa.


Following a UN-supervised referendum in Eritrea (dubbed UNOVER) in which the Eritrean people overwhelmingly voted for independence, Eritrea declared its independence and gained international recognition in 1993.[100] The EPLF seized power, established a one-party state along nationalist lines and banned further political activity. There have been no elections since.
Lakeside is a wonderful community, full of interesting people with interesting stories, too many which will never be written. Thank you, Connie, for sharing more of your story and for your contribution to the Ajijic Book Club. My question for you is, do you have a third book in you?