Collective Presencing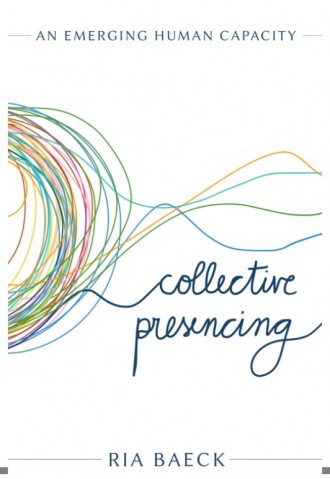 This book tells a story.
A story of a group of women intrigued about what else was possible if they were fully present with body, heart and mind and then engaged in an inquiry that was complex and inspiring. A story that unfolded over the span of six years and 13 gatherings. Of course, it grew out of other stories, of a Flemish circle practice group and a study in Evolution of Consciousness. Over the span of this action research project it touched many of its participants in many different ways; always pointing to living more of their potential.
This book maps out a journey a group or a team can go through.
We started with a hunger to get to grips with 'the magic in the middle' we experienced in some dialogue circles. Building on the ancient circle practice – as we knew from Art of Hosting – we explored, reflected and explored further. What exactly makes up the difference between empathic and generative listening – and an empathic conversation and a generative dialogue – as we noticed in Theory U material? Could we learn something of the age-old Quaker practice – to only speak when we 'quaked'? How to be in a process where all involved are peers, and no one has official authority over the others? It turned out to be a journey with two distinct phases – and possibilities – where in the first phase we learn to be present, fully embodied in our selves and open to the others and what is going on in the group. In the second phase we build on this capacities gained to expand our awareness to the wider context of soul, time and space.
This book points to a collective potential that is hardly tapped in our current society.
We hear the need expressed for some new collective sense-making and meaning-making. Our old maps and practices aren't fit anymore for the complex issues we see ourselves confronted with. We need non-rivalrous, collective coherence that will bring forth the best collective wisdom, nothing less will do the trick. The practice of collective presencing will build our inner muscles to feel and understand when we are actually in coherence (which is different from a new-age kind of harmony), to uncover our shared assumptions that block us to see novel solutions and will invite us to reconnect us, on a deep level, with nature, place, time and the more subtle world. It challenges a lot of our fragmented worldview and will bring us to conversations and actions were we are in flow – because we want it, desire it and need it.
This book is my personal harvest of this action research project.
Although no step was taken – and will be taken – without deep involvement of many different people. Lots of women initially, and recently the men are showing up too. My hope is that this body of work – this collective practice – will help your group/team to live out more of its inherent potential. There is always more to uncover and we are in deep need of that more that is also possible!




Author: Ria Baeck
Ria Baeck likes to explore terrain where her inner senses tell her there is potential to be uncovered. Always scanning what's new in work, collaboration and co-creation, the question: "What is the next bit of potential that is ready to take form?" is always alive in her. In that way she is a track-finder for many to follow.
Ria also loves to understand why the things are working as they do, and how. Always digging one step deeper; discovering what is essential in how we deal with complex challenges, individually and collectively. In that sense she is an illuminator who likes sharing her fresh questions and insights with others.
Reviewed by: John Stokdijk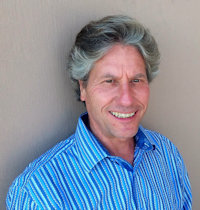 Reviewed 10/19/2020
Since retiring in 2012 I have read almost a hundred books. I have written about sixty book reports. But there is only one book that has invoked a strong, persistent feeling that I rarely experience. It seems as though I have been waiting for years for this book to find me. Even these words are not ones I usually choose. More often I know what I want and I go after it.
But somehow Collective Presencing by Ria Baeck found me. I do not mean this in some mystical sense as if cosmic forces are at work. Maybe there are; maybe there aren't. I do not know and I am not interested in finding the source of my feelings at this time. And one of the reasons I like this book is because Baeck herself does not go very far in a mystical direction, unlike some books of this type.
Soon after I began reading this book I realized that it might not have been an appropriate selection for the Ajijic Book Club. The book is more of a how-to manual for a new way to live rather than a book to read and discuss. Realizing that many ABC members would probably not want to read the whole book, I prepared a An Introduction to a Beginner's Guide to Collective Presencing. Yes, merely an introduction to a beginner's guide because there is a great depth of information in the book. My twelve page summary does not do the book justice.
Another aspect of Collective Presencing is its impressive balance of research and lived experience. Many books in the personal growth genre are, in my opinion, unbalanced. Some offer mostly research. Others offer mostly lived experience. But without the unique journey of Ria Baeck through life this book would not have been possible and she gets the balance about right.

Collective Presencing is the first selection of a new book club, the Embodied Book Club, at The Stoa, a new initiative stewarded by Peter Limberg. There are six weekly meetings and as I write, I have attended the first three. The author is leading the sessions which adds much to the meetings. But these too seem to me to be barely scratching the surface of the book's content. Again, this is a book to live rather than talk about.

Chapter 6 talks about taking the leap into the new way of living the book promotes.

At this stage there isn't much left to say: you either take the leap or you don't. It's that simple in the end. There might be a long journey before you actually jump, during which you ponder all manner of fears and anxieties about whether or not you will survive; or perhaps you think you should be working or living somewhere else while your soul's calling is simply to stay put and apply all your wisdom right here where you are… The leap always feels like leaving the safety of stable ground – at least the old familiar patterns are known, even if they are painful or destructive… In taking the leap, we say good bye to the identity we constructed to fit so nicely in that box we lived in before, to replace it with uniqueness and intimacy. Our lives become a patchwork that might not make much sense to others, but shows our unique colours, that we no longer seek to hide or gloss over. Instead of clinging to our different roles, identities or social personae, we can ground in our uniqueness and capacity to be intimate with all that is around us, living flexibly and creatively with what life and circumstances bring us.
I sense that I am preparing to jump.