Maybe You Should Talk to Someone: A Therapist, HER Therapist, and Our Lives Revealed
from amazon.com
One day, Lori Gottlieb is a therapist who helps patients in her Los Angeles practice. The next, a crisis causes her world to come crashing down. Enter Wendell, the quirky but seasoned therapist in whose of­fice she suddenly lands. With his balding head, cardigan, and khakis, he seems to have come straight from Therapist Central Casting. Yet he will turn out to be anything but.

As Gottlieb explores the inner chambers of her patients' lives — a self-absorbed Hollywood producer, a young newlywed diagnosed with a terminal illness, a senior citizen threatening to end her life on her birthday if nothing gets better, and a twenty-something who can't stop hooking up with the wrong guys — she finds that the questions they are struggling with are the very ones she is now bringing to Wendell.

With startling wisdom and humor, Gottlieb invites us into her world as both clinician and patient, examining the truths and fictions we tell ourselves and others as we teeter on the tightrope between love and desire, meaning and mortality, guilt and redemption, terror and courage, hope and change.

Maybe You Should Talk to Someone is rev­olutionary in its candor, offering a deeply per­sonal yet universal tour of our hearts and minds and providing the rarest of gifts: a boldly reveal­ing portrait of what it means to be human, and a disarmingly funny and illuminating account of our own mysterious lives and our power to transform them.

https://www.amazon.com/Maybe-You-Should-Talk-Someone-ebook/dp/B07BZ4F75T
Author: Lori Gottlieb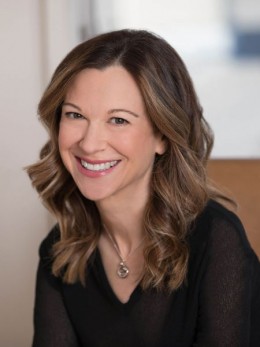 Lori Gottlieb is a psychotherapist and author of the New York Times bestseller Maybe You Should Talk to Someone, which is currently being adapted as a television series. In addition to her clinical practice, she writes The Atlantic's weekly "Dear Therapist" advice column and is co-host of the popular "Dear Therapists" podcast produced by Katie Couric. She contributes regularly to The New York Times and many other publications and in 2019, her TED Talk was one of the Top 10 Most Watched of the Year. A member of the Advisory Council for Bring Change to Mind, she is a sought-after expert in media such as The Today Show, Good Morning America, CBS This Morning, CNN, and NPR's "Fresh Air."

Reviewed by: John Stokdijk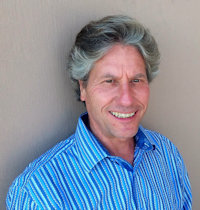 Reviewed 4/21/2021
In 2019 I noticed Maybe You Should Talk to Someone: A Therapist, HER Therapist, and Our Lives Revealed by Lori Gottlieb on the NYT bestsellers list. It looked interesting but did not make my reading list. However, I was very pleased when it became the Ajijic Book Club selection for April, 2021.
The cover page for Part One captured my attention.

Nothing is more desirable than to be released from
an affliction, but nothing is more frightening


than to be divested of a crutch

. — James Baldwin
Maybe You Should Talk to Someone cleverly intertwines three narrative arcs. As implied by the title, one thread is the story of the author, a psychotherapist, and her own need for and experience with such a service. Added to this are the stories of several of her patients. And we are given insights into the life of Lori Gottlieb with a focus on her career. These threads inform each other and the result is a cohesive piece of cloth.
John, Julie, Rita and Charlotte are the names given to patients, real people with real problems. Their stories have dramatic plot twists not often seen in nonfiction books. At about two-thirds into the book is one of the most powerful chapters I have read in a long time.

John is a very successful Hollywood writer who teaches us about idiots. Julie is a young professor who is dying of cancer. Rita is a sixty-nine year old full of regret for a life poorly lived. Charlotte is a bored twenty-five year old with a drinking problem.

Although this book is mostly stories of lived experience, there are also gems of wisdom throughout.

Most big transformations come about from the hundreds of tiny, almost imperceptible, steps we take along the way.
Reading this book was quite personal for me, bringing back many memories. Three times in my life I sought professional help from clinical psychologists. One of those turned into one of the most beautiful experiences of my life.

In my early fifties I had a stretch of several very difficult years. Thankfully, a colleague pushed me into getting the help I needed. Purely by luck, I ended up in the office of Michelle L. Ranson, PhD. She seemed to effortlessly deeply understand me. She was totally non-judgmental and completely supportive. In contrast, spouses, employers and friends have expectations, and appropriately so.

It was Michelle Ranson who first made me aware of cyclothymia, a mood disorder. And she directed me to the book Snakes in Suits in an effort to help me cope with an extremely difficult boss. Fortunately, my circumstances improved and so did my mental health.

One day Michelle Ranson informed me that I seemed to be doing fine and she did not understand why I was still seeing her. The truth of the matter was that I greatly enjoyed chatting with her and being in her presence. But I took the hint. I never booked any more appointments and never saw her again. But I will never forget her.

Study after study shows that the most important factor in the success of your treatment is your relationship with the therapist, your experience of "feeling felt."
We all have a deep yearning to understand ourselves and be understood.
I have come to believe that everyone should be in therapy. Even those whose lives are not impaired by mental health challenges, there are almost unlimited growth opportunities. A long article from The School Of Life, Twenty Key Concepts from Psychotherapy, nicely describes this potential.
It's impossible to grow without first becoming vulnerable… if you look beneath the surface, you'll glimpse submerged feelings you either weren't aware of or didn't want to show: fear, helplessness, envy, loneliness, insecurity.
Like Lori Gottlieb, I have a strong bias in favour psychotherapy.
...psychiatry today tends to be more about the nuances of medication and neurotransmitters than the subtleties of people's life stories…
...it's a lot easier—and quicker—to swallow a pill than to do the heavy lifting of looking inside yourself.
The four ultimate concerns are death, isolation, freedom, and meaninglessness.
Last year I started a conversation on the Letter platform with a remarkable sixteen year old, Ethan Chou. He lives in Singapore and his goal is to become a clinical psychologist. I will let him know about this book report and encourage him to read Maybe You Should Talk to Someone.
A little research informs me that the average American reads at about the 7th or 8th grade level. It seems to me that this book is written at about that level. There are few big words. There is only a little bit of psychological theory. Good. I hope a lot of average people read this book and that it spurs them to action.