Unbound: My Story of Liberation and the Birth of the Me Too Movement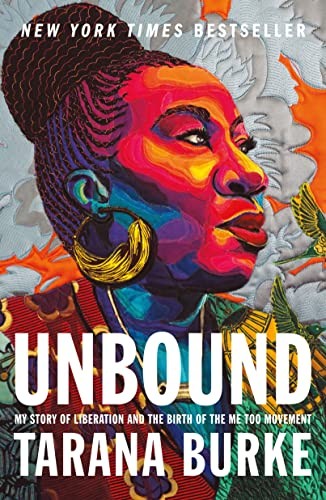 from amazon.com
From the founder and activist behind one of the largest movements of the twentieth and twenty-first centuries, the "me too" movement, Tarana Burke debuts a powerful memoir about her own journey to saying those two simple yet infinitely powerful words—me too—and how she brought empathy back to an entire generation in one of the largest cultural events in American history.

Tarana didn't always have the courage to say "me too." As a child, she reeled from her sexual assault, believing she was responsible. Unable to confess what she thought of as her own sins for fear of shattering her family, her soul split in two. One side was the bright, intellectually curious third generation Bronxite steeped in Black literature and power, and the other was the bad, shame ridden girl who thought of herself as a vile rule breaker, not as a victim. She tucked one away, hidden behind a wall of pain and anger, which seemed to work...until it didn't.

Tarana fought to reunite her fractured self, through organizing, pursuing justice, and finding community. In her debut memoir she shares her extensive work supporting and empowering Black and brown girls, and the devastating realization that to truly help these girls she needed to help that scared, ashamed child still in her soul. She needed to stop running and confront what had happened to her, for Heaven and Diamond and the countless other young Black women for whom she cared. They gave her the courage to embrace her power. A power which in turn she shared with the entire world. Through these young Black and brown women, Tarana found that we can only offer empathy to others if we first offer it to ourselves.

Unbound is the story of an inimitable woman's inner strength and perseverance, all in pursuit of bringing healing to her community and the world around her, but it is also a story of possibility, of empathy, of power, and of the leader we all have inside ourselves. In sharing her path toward healing and saying "me too," Tarana reaches out a hand to help us all on our own journeys.

https://www.amazon.com/Unbound-Story-Liberation-Birth-Movement-ebook/dp/B08Y97DPNZ
Author: Tarana Burke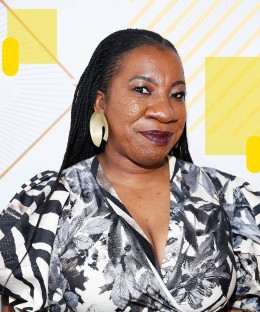 Tarana Burke (born September 12, 1973) is an American activist from The Bronx, New York, who started the Me Too movement. In 2006, Burke began using metoo to help other women with similar experiences to stand up for themselves. Over a decade later, in 2017, #MeToo became a viral hashtag when Alyssa Milano and other women began using it to tweet about the Harvey Weinstein sexual abuse cases. The phrase and hashtag quickly developed into a broad-based, and eventually international movement.
Time named Burke, among a group of other prominent activists dubbed "the silence breakers", as the Time Person of the Year for 2017. Burke presents at public speaking events across the country and is currently Senior Director at Girls for Gender Equity in Brooklyn.
Reviewed by: John Stokdijk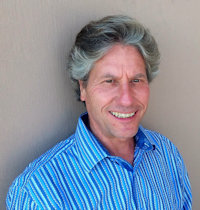 Reviewed 9/23/2022
Like many others, I became aware of the #MeToo Movement late in 2017 when The New Yorker magazine published an article by Ronan Farrow with allegations of sexual abuse against Harvey Weinstein. I was aware that several American celebrities made big news with their use of the #MeToo hashtag. But I have no memory of being aware of Tarana Burke.
When the Ajijic Book Club selected Unbound: My Story of Liberation and the Birth of the Me Too Movement by Tarana Burke I knew immediately that this was a book I wanted to read.
In the Prologue, Burke gives her initial reaction to the events of 2017 and explains why she wrote her book.
Seeing "me too," the phrase I had built my work and purpose around, used by people outside of that community, was jarring… "I will have worked all these years for nothing!"


The story I'm going to tell is about how we got to those two simple yet infinitely powerful words: me too. The story of how empathy for others—without which the work of 'me too' doesn't exist—starts with empathy for that dark place of shame where we keep our stories, and where I kept mine.
Tarana Burke tells her story very well.
I cannot imagine what it is like to have been raped at age seven. The best I can do is to read what Tarana Burke writes and how that played out in her life. She does a very good job of contrasting what was going on in her mind and what she was displaying to her world with her visible behavior.
What Tarana Burke also does well is describe Black culture in a way that I, a white male, can understand. But understanding is not the same as experiencing. My own experience will always be more real to me than the experience of others.
I have no experience with sexual violence. I have no doubt that such things happened but nothing ever came to my attention. I know no one who was raped or sexually assulted. I had no friends who ever expressed any desire to rape or sexually assult anyone. I have never felt any desire to do so myself. I and my friends were not pure by any standard. As teenagers we did enjoy snapping the bra straps of the girls sitting in front of us in high school.
For the remainder of my book report, I will use the questions provided by the ABC discussion leader.
1. Actress Alyssa Milano was the first woman to use the hashtag #metoo in a tweet. Before you read
this book, would you have believed a Black woman could have started the #me too movement in
2005?
No.
2. In the Prologue, when Tarana tells of contacting her college-age daughter, she uses the pronouns
'they' and 'them' when referring to her. Was this confusing to you? Did you know why she used
those words instead of 'she' and 'her'?
This would have been confusing to me five or six years ago. But then I got a new neighbor across the street who was non-binary and they taught me a lot. And I have done some research myself and learned that some people do not fit clearly in either the male or female category.
3. Tarana tells about learning she was 'ugly'. She says in her school days it made her mean. And it
became the justification for the bad things that happened to her. Can you remember a time when
you and your friends knew someone you thought was "ugly"? How did you react to that person?
Yes, there were girls in our school that were generally thought of as ugly. I pitied them. Something about this did not feel right but I had very little insight to deeper dynamics.
4. (You will not be asked to discuss this at the meeting unless you want to.) Did anyone ever tell you
never to let anyone touch your private parts? Were you molested as a child? Did you believe it was
your fault, as Tarana did? Did you have to hold that secret to protect someone else?
I received no sex education at home or at school. The issue of sexual violence was completely out of sight. I had almost no awareness of the subject and very much appreciated reading Burke's story.
5. When Tarana realized that Maya Angelou could radiate joy even after being sexually abused, she
began to heal. Can you recall a time in your life when something changed for you (not necessarily
something as bad as sexual assault) as the result of something you read or saw or heard?
YES! The last time I saw my father a few days before he died healed some deep childhood hurts.
6. Do you think Tarana would have become the activist she turned out to be if she hadn't become
involved with the 21 st Century organization? What did the organization offer her that led to that
Work?
We can only speculate how her life would have been different but for the 21st Century organization. After reading her book, my sense of her is that she was not an average person who would have had an average life. I think it is probable that her life would have been above average in one way or another.
7. Tarana's relationship with her mother was difficult. Could her life have turned out differently if
her mother had been more supportive? Even later, when she allowed Tarana more freedoms, she
held back. Why?
Many people grow up in families that are not supportive. What just popped into my mind was three sisters who apparently were sexually abused as young girls. One became a Doctor, one was rather average and the other one was somewhat of a basketcase who struggled. And a good friend of mine was raised by a mother who was bipolar. My friend did reasonably well in life but she has a sister who struggled her whole life.
8. What did the incident with Heaven, when Tarana was camp director at age 22, do for Tarana?
What was Tarana able to do for Diamond that no one had done for her as a child? What did that
incident to help Tarana in her work?
Tarana carried guilt for shutting down Heaven for many years but, eventually, it gave her determination to do better.
My experience with Diamond only added to my disillusionment with the work of my elders in Selma. I needed to turn my focus to building a sense of self-worth in other Black girls like Heaven and Diamond. What I saw missing in Diamond and her cousins and so many of these girls was a connection to how valuable their lives, current and future, were.
9. Can you imagine what it must have been like in the weeks and months leading up to Tarana's final
breakdown? The incident with Malik; the Bevel affair; learning that her idols, the Sanders family,
had known all along; asking for help from other agencies and getting none. Why didn't anyone do
anything?
Why is so little still being done today?
10. Finally, Tarana realized there was no way to stop the abuse, and that her job was to help Black
girls heal. While writing the curriculum for that program, she remembered her own story, which
led to the physical and emotional breakdown. In the end she wrote, " Me Too." What did it mean?
I searched around for a blank piece of paper. I wanted to capture this while it was coming. I found a steno pad that hadn't been used and picked up a pen. I opened the pad and at the top of the page I wrote two words. me too.
It meant that she was no longer in denial of what had happened to her.
11. Why is it different for Black and Brown women and girls?
The answer to this question is the big takeaway from this book.
Sexual violence doesn't discriminate, but the response to it does. In some ways, it is the great equalizer—no demographic or group is exempt—but the reactions to different people telling their stories are far from equal. That is largely why my work has always centered Black and Brown folks—particularly women and girls. The response to our trauma and our truths is wildly different than the response to white women's.
Lastly, I want to update the R. Kelly story.
R. Kelly: Disgraced R&B star guilty of child abuse
The jury convicted the 55-year-old on six out of 13 counts after a four-week case in his hometown of Chicago.

He was acquitted of fixing a state trial on child pornography charges in 2008.

Last year the Bump n' Grind singer was convicted of sex trafficking and racketeering in New York. He was later sentenced to 30 years in jail.
The latest verdict is expected to add years to his incarceration.