The Premonition: A Pandemic Story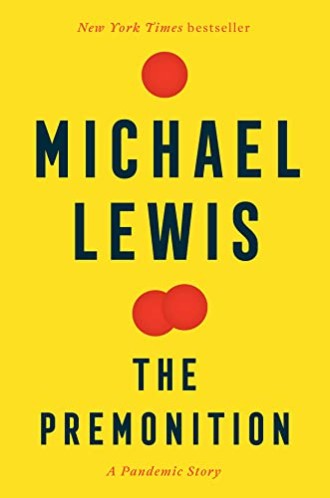 from amazon.com
For those who could read between the lines, the censored news out of China was terrifying. But the president insisted there was nothing to worry about.
Fortunately, we are still a nation of skeptics. Fortunately, there are those among us who study pandemics and are willing to look unflinchingly at worst-case scenarios. Michael Lewis's taut and brilliant nonfiction thriller pits a band of medical visionaries against the wall of ignorance that was the official response of the Trump administration to the outbreak of COVID-19.
The characters you will meet in these pages are as fascinating as they are unexpected. A thirteen-year-old girl's science project on transmission of an airborne pathogen develops into a very grown-up model of disease control. A local public-health officer uses her worm's-eye view to see what the CDC misses, and reveals great truths about American society. A secret team of dissenting doctors, nicknamed the Wolverines, has everything necessary to fight the pandemic: brilliant backgrounds, world-class labs, prior experience with the pandemic scares of bird flu and swine flu…everything, that is, except official permission to implement their work.
Michael Lewis is not shy about calling these people heroes for their refusal to follow directives that they know to be based on misinformation and bad science. Even the internet, as crucial as it is to their exchange of ideas, poses a risk to them. They never know for sure who else might be listening in.
https://www.amazon.com/Premonition-Pandemic-Story-Michael-Lewis-ebook/dp/B08V91YY8R
Author: Michael Lewis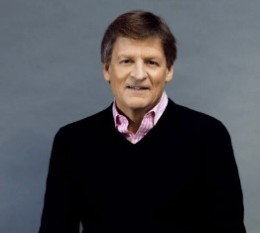 Michael Monroe Lewis (born October 15, 1960) is an American author and financial journalist.[3] He has also been a contributing editor to Vanity Fair since 2009, writing mostly on business, finance, and economics. He is known for his nonfiction work, particularly his coverage of financial crises and behavioral finance.
Lewis was born in New Orleans and attended Princeton University, from which he graduated with a degree in art history. After attending the London School of Economics, he began a career on Wall Street during the 1980s as a bond salesman at Salomon Brothers. The experience prompted him to write his first book, Liar's Poker (1989). Fourteen years later, Lewis wrote Moneyball: The Art of Winning an Unfair Game (2003), in which he investigated the success of Billy Beane and the Oakland Athletics. His 2006 book The Blind Side: Evolution of a Game was his first to be adapted into a film, The Blind Side (2009). In 2010, he released The Big Short: Inside the Doomsday Machine. The film adaptation of Moneyball was released in 2011, followed by The Big Short in 2015.
Lewis's books have won two Los Angeles Times Book Prizes and been notable selection features on the New York Times Bestsellers Lists.