Shanghai: Loved and Lost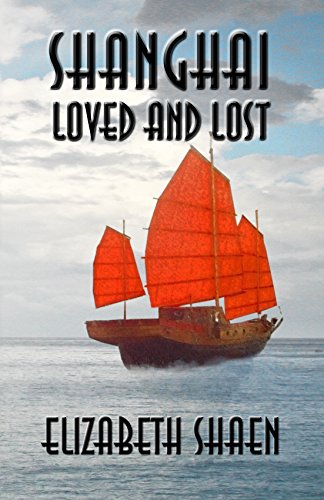 from amazon.com
SHANGHAI AT ITS MOST DECADENT is the setting for a family saga, interwoven with history, geography and politics, creating a vivid picture of life as it was in an era of adventure and Empire. This is a true story of the Colterjohn family spanning a hundred years and three continents. Although it starts and ends in Scotland, the main focus is in Shanghai, China between 1926 and 1949. At the height of its infamy, Shanghai became the most corrupt, decadent, squalid, and fun-loving city that modern civilization has ever witnessed. In a cycle of boom and bust, fortunes were made and lost. Everyone, foreigners and Chinese alike, was there to enjoy the good life and make money, lots of it, and as fast as possible. Sam and Eric, two young Scottish engineers, saw it at its best and worst. They earned big salaries and led privileged lives with beautiful homes; servants looked after their children while they danced the nights away in exclusive clubs. As the Japanese aggression accelerated, Sam and his family relocated to India, and Eric sent his wife and children to the safety of British Columbia. Thinking he would be safe, Eric remained in his job with the Shanghai Power Company but was sent to a Japanese prison camp, where he barely survived.
https://www.amazon.com/Shanghai-Loved-Lost-Elzabeth-Shaen-ebook/dp/B00QXU92FA/ref=sr_1_1?s=digital-text&ie=UTF8&qid=1484759331&sr=1-1
Author: Elizabeth Shaen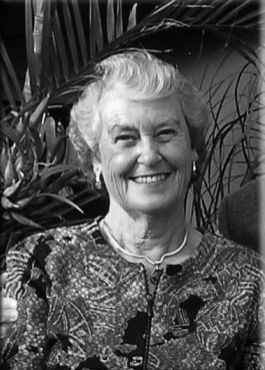 ELIZABETH SHAEN COLTERJOHN was born and raised in Scotland. She and her husband, Duncan, spent several years living and working in England, Malaya and Zambia before immigrating to Ontario, Canada in 1967 with their four children and a Labrador. After they retired, the Colterjohns moved to the Lake Chapala area of Mexico, where Elizabeth is still living and writing.
Reviewed by: Karl Homann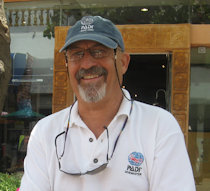 Reviewed 1/20/2017
Shanghai: Loved and Lost focuses on two brothers of the Colterjohn family, Sam and Albert Eric, both engineers, who left their native Scotland respectively in 1926 and 1928 to work for the city of Shanghai, as it grew into both the most commercial and most decadent centre of China in the 20s and 30s. As members of the large expatriate community of over 70,000 – business men, adventurers, fortune seekers and black sheep of British aristocratic families - the brothers earned good money and led privileged lives. And while the Great Depression ravaged the United States, Shanghai reached the heights of financial prosperity and social opulence.
However, the brothers' comfortable lives were constantly disrupted by the internal struggles of the Chinese Civil War between Chiang Kai-shek's Kuomintang and the emerging Communist Republic and army: general strikes, massacres, and uprisings against foreigners. After the 1930s, Japan started to take advantage of the internal struggles in China, raised the level of aggression and with the Japanese-provoked Marco-Polo-Bridge incident in 1937, the Sino-Japanese War began, which led to the fall of Shanghai and the Rape of Nanking, in which over 300,000 people were killed.
Sam Colterjohn and his family sought refuge from the unrest in India. His brother Albert Eric sent his family to British Columbia, while he himself remained in Shanghai, but was eventually captured and put in a Japanese prison. After the end of World War II, both brothers returned briefly to Shanghai, but with the collapse of the Chinese economy and the rise of Communism, Sam and his family eventually went to Canada, while Albert Eric and his wife Amy and their two sons Duncan and Colin returned to Scotland via New Zealand and Australia, which were not to their liking.
In Scotland, in October 1951, Duncan met the girl who eventually became his wife, the author of the book, Elizabeth (Libby) Shaen Orr. After their graduation, Libby as occupational therapist and Duncan as medical doctor, they married in December 1955. As Duncan says, "Life was good!" Libby and Duncan spent several years in England, Malaya, Zambia, and eventually immigrated to Ontario, Canada. After their retirement, they moved to Lake Chapala, where Elizabeth Shaen Colterjohn still lives today. The book, Shanghai: Loved and Lost, is dedicated "in loving memory to her late husband, Duncan," who died in 2005 "before the book was finished."
The historical background of the life of the Colterjohn brothers is thoroughly researched and backed up. As far as the family story itself is concerned, Elizabeth Shaen bases her account on voice tapes made by her late husband before his death, family letters, memories of her father-in-law and a trunk full of memorabilia that belonged to her mother-in-law. One interesting twist of the story is that the author started to write her husband's story in the third person, but she kept hearing his voice in her head; so, she decided to switch to first-person narration and wrote the book from her husband's perspective. And she certainly succeeded to bring it off.
Another fascinating aspect of the book is that Shanghai played a central role in China before World War II, and once again today Shanghai, while not the political capital of the country, is no doubt the financial and commercial centre of China, as it rises to its power status in the world. That makes the reading of Shanghai: Beloved and Lost eminently relevant.
Reviewed by: John Stokdijk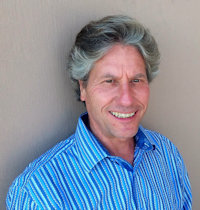 Reviewed 3/6/2017
The time and location of our birth profoundly shape our lives. It is a pivotal event that we have no control over. Eric Duncan Colterjohn was born in Shanghai in 1930.
Before reading Shanghai: Loved and Lost by Elizabeth (Libby) Shaen, the wife of Duncan Colterjohn, I knew very little about Shanghai. From watching Anthony Bourdain Parts Unknown on CNN, I knew that today Shanghai is a modern, vibrant city. But I did not know anything about its colorful history.
A review of the Bibliography and the author's note gives us confidence that we are presented with not only an interesting story but also a reasonably accurate history.
I am sure many readers will question my version, but it was written with an honest attempt to record events without bias.
As a post war Dutch immigrant to Canada, my interest in WWII has focused primarily on the events in Europe. The events in Asia, particularly the war between Japan and China, had little impact on my family. But I appreciated this opportunity to learn more about a different family buffeted about by very different circumstances.
The focus of the book is mostly on Shanghai rather than on the Colterjohn family. However, we are given snippets of how a childhood in Shanghai and a return to Scottish roots as a teenager molded the identity of Duncan Colterjohn. The disruptions he experienced as a youth did not impede his success as we later learn that he became a medical doctor.
We learn about the role played by foreigners in the development of Shanghai. We learn about the rivalry between the Nationalists and the Communists for control of China. We learn about the ugly Sino-Japanese war. All of this history is relevant to geopolitics today as background while we witness the rise of China. In the second half of the twenty-first century China may surpass the United States as a superpower.
Historical facts are given meaning by their interpreters and on one occasion I disagreed with the author. I do not mean this a criticism but I have a different perspective. I do not accept a moral justification for the Americans dropping atomic bombs on Japanese civilians.
In 1945, the American Air Force dropped two atomic bombs on Japan, killing fewer people than the Japanese had butchered in the Rape of Nanking. Under the terms of the surrender, Emperor Hirohito was granted immunity for himself and all the Imperial family from investigation during the subsequent war crimes trials. They never had to face a moral accounting.
I read this book because it was selected by the members of the Ajijic Book Club. It was time well spent. I am now looking forward to meeting Libby at our March 2017 meeting.