Quiet: The Power of Introverts in a World That Can't Stop Talking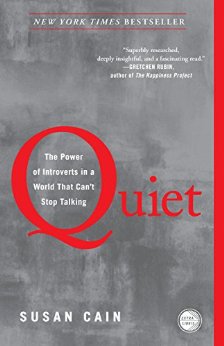 from amazon.com
The book that started the Quiet Revolution
At least one-third of the people we know are introverts. They are the ones who prefer listening to speaking; who innovate and create but dislike self-promotion; who favor working on their own over working in teams. It is to introverts—Rosa Parks, Chopin, Dr. Seuss, Steve Wozniak—that we owe many of the great contributions to society. 

In Quiet, Susan Cain argues that we dramatically undervalue introverts and shows how much we lose in doing so. She charts the rise of the Extrovert Ideal throughout the twentieth century and explores how deeply it has come to permeate our culture. She also introduces us to successful introverts—from a witty, high-octane public speaker who recharges in solitude after his talks, to a record-breaking salesman who quietly taps into the power of questions. Passionately argued, superbly researched, and filled with indelible stories of real people, Quiet has the power to permanently change how we see introverts and, equally important, how they see themselves.
https://www.amazon.com/Quiet-Power-Introverts-World-Talking-ebook/dp/B004J4WNL2/ref=tmm_kin_swatch_0?_encoding=UTF8&qid=&sr=
Author: Susan Cain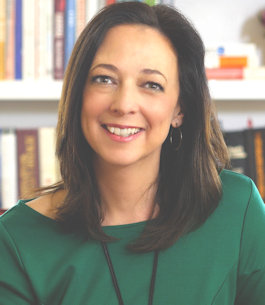 SUSAN CAIN is the author of the instant New York Times bestseller Quiet: The Power of Introverts in a World That Can't Stop Talking, which has been translated into more than thirty languages. Her writing has appeared in the New York Times; Dallas Morning News; O, The Oprah Magazine; Time.com; and PsychologyToday.com. Cain has also spoken at Microsoft, Google, the U.S. Treasury, and at TED 2012. Since her TED talk was posted online, it has been viewed over three million times. She has appeared on national broadcast television and radio, including CBS's This Morning, NPR's All Things Considered, and NPR's Diane Rehm, and her work has been featured on the cover of Time and in The New Yorker, The Atlantic, Wired, Fast Company, Real Simple, Fortune, Forbes, USA Today, the Washington Post, CNN.com, Slate.com, and many other publications. She is an honors graduate of Princeton and Harvard Law School. She lives in the Hudson River Valley with her husband and two sons. 
Reviewed by: John Stokdijk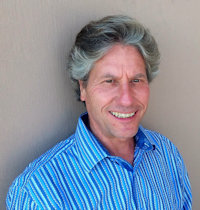 Reviewed 3/26/2017
In 2012 Quiet: The Power of Introverts in a World that Can't Stop Talking by Susan Cain was on The New York Times Best Sellers List for sixteen weeks.The widespread and positive response to the book led to the launch of the Quiet Revolution, a for-profit company. Its mission is "to unlock the power of introverts for the benefit of us all."
Where was this book when I needed it during my career?
I am often not considered to be an introvert by family, friends and acquaintances. However, I answer yes to almost all of the questions used to identify introverts which Cain poses in the Introduction. I have long known that I am indeed an introvert.
Cain makes a useful distinction between two subtypes: the shy introverts and the highly sensitive ones. I have never been shy. Also, I like talking including speaking in public which masks my true personality and often leads others to conclude I am an extrovert.
I appreciated the historical perspective of her subject provided by Susan Cain. In some ways I think I would have been more comfortable in the bygone Culture of Character than the modern Culture of Personality. During my life I have often witnessed with envy the advantages of the Extrovert Ideal.
Chapter 6 was particularly meaningful to me, connecting me to a book I read twenty years ago. The Highly Sensitive Person: How to Thrive When the World Overwhelms You by Elaine N. Aron had a profound impact on me. For the first time in my life I felt deeply understood.
Susan Cain's book is not simplistic, taking seven years of reading, researching and thinking. Each chapter is supported with dozens of Notes. Cain surveys diverse fields including history, business and management, psychology, neurobiology and other sciences.
Information is valuable but it is the human stories that bring the subject to life. Two of my favorite introverts profiled in the book are Albert Einstein and Warren Buffett. Of course there are many more famous introverts but these two alone prove the premise that introverts can change the world.
Cain includes A Reader's Guide in her book. It seems to me that this guide provides a useful framework for discussion of Quiet at the April meeting of the Ajijic Book Club. I support Cain's call for a Quiet Revolution.