Welcome to the Ajijic Book Club
The focus of the Ajijic Book Club is exclusively on nonfiction books. Members may review and discuss books on all subjects and for any time period. The Ajijic Book Club also provides members with opportunities for socializing.
In a world of growing polarization and conflict, the members of the Ajijic Book Club, in a spirit of celebrating the oneness of humanity, seek to engage in civil dialogue with each other especially when confronted by deeply held opposing views.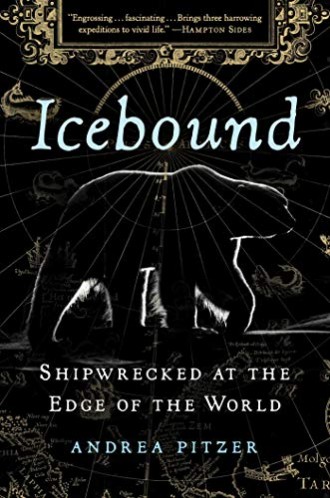 from amazon.com
The human story has always been one of perseverance—often against remarkable odds. The most astonishing survival tale of all might be that of 16th-century Dutch explorer William Barents and his crew of sixteen, who ventured farther north than any Europeans before and, on their third polar exploration, lost their ship off the frozen coast of Nova Zembla to unforgiving ice. The men would spend the next year fighting off ravenous polar bears, gnawing hunger, and endless winter.

In Icebound, Andrea Pitzer masterfully combines a gripping tale of survival with a sweeping history of the great Age of Exploration—a time of hope, adventure, and seemingly unlimited geographic frontiers. At the story's center is William Barents, one of...
Author: Andrea Pitzer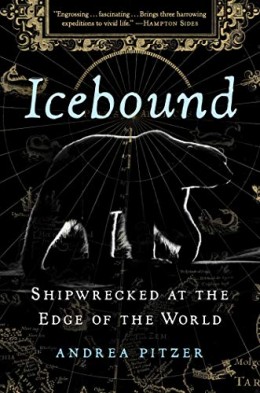 Andrea Pitzer is a journalist who loves to unearth lost history. Her third book, Icebound: Shipwrecked at the Edge of the World, narrates the three Arctic voyages of Dutch navigator William Barents, who wound up stranded on Nova Zembla during the winter of 1596. It was published in January 2021 by Scribner.
Events and ideas that were once common knowledge but have fallen from public memory fascinate her, as does humanity's tendency not to learn from history. After archival research and reporting on four continents, she feels most at home in libraries or on a boat in the far North.
She received an undergraduate degree from Georgetown University's School of Foreign Service in 1994, and later st...
- Seek first to understand, then to be understood. -
Stephen Covey