Welcome to the Ajijic Book Club
The focus of the Ajijic Book Club is exclusively on nonfiction books. Members may review and discuss books on all subjects and for any time period. The Ajijic Book Club also provides members with opportunities for socializing.
In a world of growing polarization and conflict, the members of the Ajijic Book Club, in a spirit of celebrating the oneness of humanity, seek to engage in civil dialogue with each other especially when confronted by deeply held opposing views.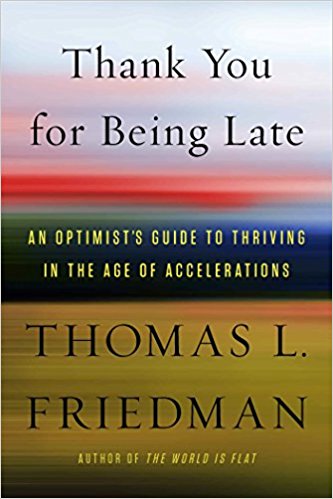 from amazon.com
We all sense it—something big is going on. You feel it in your workplace. You feel it when you talk to your kids. You can't miss it when you read the newspapers or watch the news. Our lives are being transformed in so many realms all at once—and it is dizzying.
In Thank You for Being Late, a work unlike anything he has attempted before, Thomas L. Friedman exposes the tectonic movements that are reshaping the world today and explains how to get the most out of them and cushion their worst impacts. You will never look at the world the same way again after you read this book: how you understand the news, the work you do, the education your kids need, the investments your employer has to make, and the moral and geopolitical choices our country has to navigate will all be refashioned by Friedman's...
Author: Thomas L Friedman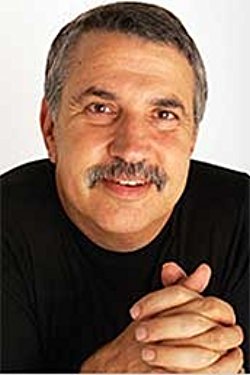 Thomas L. Friedman has been awarded the Pulitzer Prize three times for his work with The New York Times, where he serves as the foreign affairs columnist. Read by everyone from small-business owners to President Obama, Hot, Flat, and Crowded was an international bestseller in hardcover. Friedman is also the author of From Beirut to Jerusalem (1989), The Lexus and the Olive Tree (1999), Longitudes and Attitudes (2002), and The World is Flat (2005). He lives in Bethesda, Maryland.
- Seek first to understand, then to be understood. -
Stephen Covey