Welcome to the Ajijic Book Club
The focus of the Ajijic Book Club is exclusively on nonfiction books. Members may review and discuss books on all subjects and for any time period. The Ajijic Book Club also provides members with opportunities for socializing.
In a world of growing polarization and conflict, the members of the Ajijic Book Club, in a spirit of celebrating the oneness of humanity, seek to engage in civil dialogue with each other especially when confronted by deeply held opposing views.
from amazon.com
In the days before Homeira Qaderi gave birth to her son, Siawash, the road to the hospital in Kabul would often be barricaded because of the frequent suicide explosions. With the city and the military on edge, it was not uncommon for an armed soldier to point his gun at the pregnant woman's bulging stomach, terrified that she was hiding a bomb. Frightened and in pain, she was once forced to make her way on foot. Propelled by the love she held for her soon-to-be-born child, Homeira walked through blood and wreckage to reach the hospital doors. But the joy of her beautiful son's birth was soon overshadowed by other dangers that would threaten her life.
No ordinary Afghan woman,...
Author: Homeira Qaderi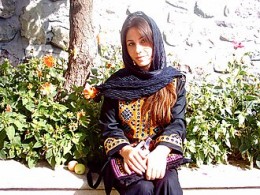 Homeira Qaderi born 1980) is an Afghan writer, activist and educator.
She was born in Kabul, Afghanistan during the Russian occupation to an artist mother and a father who is a high school teacher. Dr. Qaderi's early childhood was spent first sheltering from the Soviets and then from the civil war following the Soviet withdrawal. When the Taliban conquered Herat, Dr. Qaderi was prohibited from attending school and cloistered in her home. As a young adolescent, she found numerous ways to resist the Taliban's draconian edicts against girls and women. From these early beginnings, she became an outspoken advocate for Afghan women's rights and the rule of law, receiving the Malalai Medal for exceptional bravery from Afghanistan's President, Ashraf Ghani.
At the...
- Seek first to understand, then to be understood. -
Stephen Covey