Welcome to the Ajijic Book Club
The focus of the Ajijic Book Club is exclusively on nonfiction books. Members may review and discuss books on all subjects and for any time period. The Ajijic Book Club also provides members with opportunities for socializing.
In a world of growing polarization and conflict, the members of the Ajijic Book Club, in a spirit of celebrating the oneness of humanity, seek to engage in civil dialogue with each other especially when confronted by deeply held opposing views.
from amazon.com
The young boy, way too thin for his age, stares down the long railroad tracks covered in undisturbed ice and snow, wondering aloud, "Will this really be how it all ends? Will I be just another body lying frozen in the snow like the others I saw in the streets on the way here? Will anybody ever know what happened to me? Will my mother or father ever know . . . if they are even alive?"
The astonishing and inspiring true story of a young Dutch boy's survival during World War II, One Step Ahead traces his remarkable survival. This harrowing tale, as told to Barbara Harwood by Jack Prins, begins with six-year-old Jack watching the bombing of the ship Statendam in the harbor across...
Author: Jack Prins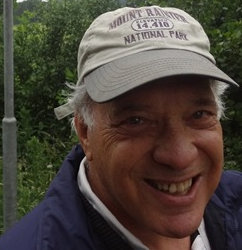 Until recently, Jack Prins was a resident of Ajijic, Jalisco, Mexico where he wrote his book. He has now returned to Austin, Texas. Additional information is available at his web address below.
- Seek first to understand, then to be understood. -
Stephen Covey